SAXON TO RELEASE "UNPLUGGED AND STRUNG UP" IN NOVEMBER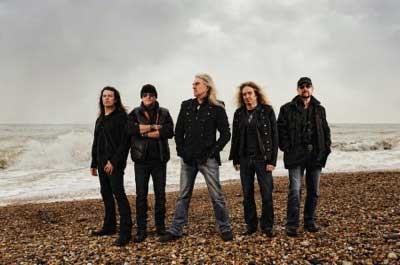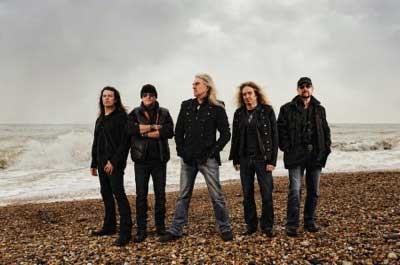 Saxon will release a new album called Unplugged And Strung Up on November 18th
The 14 song disc features orchestral, acoustic and re-recorded versions of some of their classic songs.
The band says, "We re-evaluated, re-worked and re-energized the likes of The Eagle Has Landed and Crusader by introducing orchestral dynamics to offer added dimension. Frozen Rainbow, from our 1979 debut, gets a stunning acoustic reprisal which transports it into a power ballad to be proud of; while Red Star Falling soars and sweeps through emotions with its orchestrally-arranged dovetail."
A digipak version of Unplugged And Strung Up will also include 2002 album Heavy Metal Thunder, which featured 13 re-recordings.
Unplugged And Strung Up track list:
1. Stallions of the highway (Remix)
2. Crusader (Orchestral version)
3. Battle Cry
4. The Eagle Has Landed (orchestral version)
5. Red Star Falling (orchestral version)
6. Broken heroes (orchestral version)
7. Call To Arms (orchestral version)
8. Militia Guard
9. Forever Free (Re-recorded version)
10. Just Let Me Rock (Re-recorded version)
11. Frozen Rainbow (Acoustic version)
12. Iron wheels (live acoustic version)
13. Requiem (Acoustic version)
14. Coming home (acoustic version)