SINGER GLENN HUGHES TESTS POSITIVE FOR COVID, THE DEAD DAISIES ANNOUNCE TEMPORARY REPLACEMENTS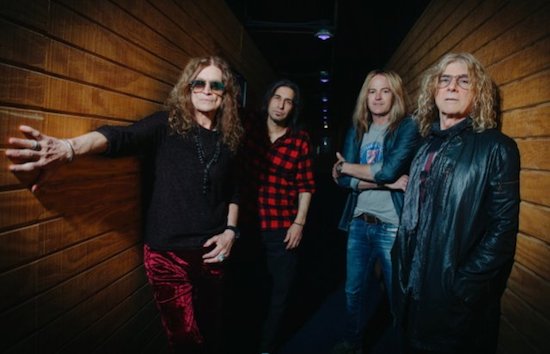 Current The Dead Daisies frontman Glenn Hughes has tested positive for Covid, and as a result, he is being replaced on the band's summer 2022 European tour. Filling in for Hughes will be vocalist Dino Jelusick (Whitesnake) and bassist Yogi Lonich.
The Dead Daisies said in a statement, "We're sad to have to announce that the dreaded virus has hit the camp again with Glenn Hughes testing positive and unfortunately unable to continue. He's doing OK, and please join us in wishing him a speedy recovery.
In the spirit of The Dead Daisies, 'The Show Must Go On'. As Yogi filled in for David when he was crook, we're forging forward with Yogi playing bass and Dino Jelusick joining us on vocals for the rest of these shows.
We know some of you are coming to see Glenn, but we hope you will still come out, rock with us, and have a great time. Too many bands find it easy to just cancel, but we're determined to keep playing for you guys … rain, hail, heat or virus.
If you do want to give it a miss, we're in the process of speaking with the promoters to work something out .. we'll keep you posted.
Look forward to seeing you at these remaining shows."
The Dead Daisies are scheduled to release their sixth studio album, Radiance, on September 30th. Read further details about this forthcoming release by clicking here.