SAMMY HAGAR SAYS HE REACHED OUT TO ALEX VAN HALEN ON HIS BIRTHDAY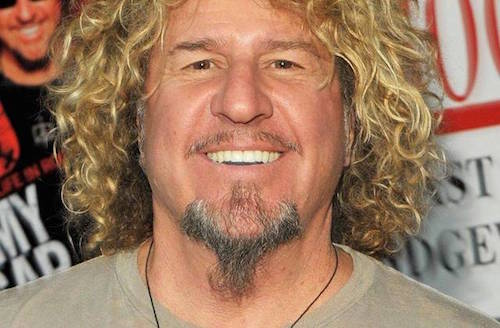 Sammy Hagar was a recent guest on Eddie's Sirius/XM radio show and said he tried contacting Alex Van Halen on his birthday.
He told Eddie [as per Blabbermouth.net], "I reached out to Al on his [65th] birthday [on May 8th] I sent him a nice text and an e-mail and a phone message, saying, 'Hey, Sammy here. Missed you, buddy. Hope you're doing good. Happy birthday. And if you ever wanna get together and talk, be buddies, be friends, here's my e-mail, here's my text, and here's my house phone number…' Nothing. Oh, and I said, 'How's Ed doing? I hope he's healthy. And give him my love.' Nothing. Nothing! Ooooh! I mean, that's, like, wow! I guess no waters went under that bridge. And when I looked at the bridge, it was dry. There's not a drop that comes down underneath that bridge."
Hagar also stated that he asked original Van Halen singer David Lee Roth to join him at his inaugural, High Tide Beach Party & Car Show, scheduled to take place on Saturday, October 6th in Huntington Beach, California. "We invited Roth, offered to hire Roth to come and jam with my band at the festival," Sammy said. "And you know what his guy said? 'Oh, sounds interesting. We'll run it past Dave.' Then radio silence. [Laughs]"
Last November, Sammy said that he had lost hope there will ever be another Van Halen reunion, explaining that Eddie and Alex Van Halen do not want to reconnect with him as friends.
During an appearance on SiriusXM's Trunk Nation, Hagar revealed that he didn't hear from the Van Halen brothers on his birthday, which he interpreted as them having no interest in rekindling their friendship.