SAMMY HAGAR AND MICHAEL ANTHONY POST VIDEO ABOUT EDDIE VAN HALEN'S PASSING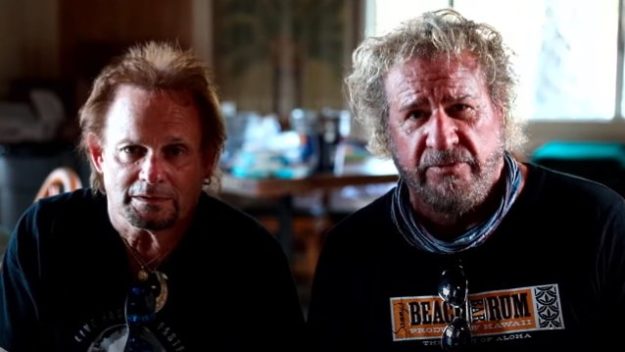 Former Van Halen members Sammy Hagar and Michael Anthony have released a new video message about the passing of their former bandmate Eddie Van Halen. It was filmed on October 7th , while at rehearsals for Hagar's annual birthday bash. Watch the clip here.
In a recent interview with Van Halen's manger Irving Azoff, the band were in discussions for a reunion tour in 2019 (with Michael Anthony (as original lead singer David Lee Roth had already re-joined the band), when guitarist Eddie Van Halen's illness progressed.
The guitar God passed on October 6th, and with him, a legacy.