RUSH FINALLY GETS INDUCTED INTO THE ROCK N' ROLL HALL OF FAME, VIDEO CLIPS POSTED ONLINE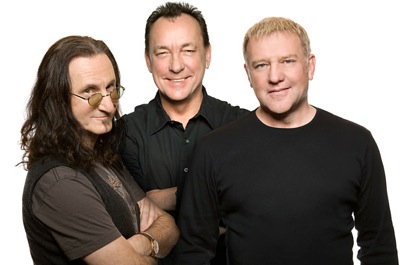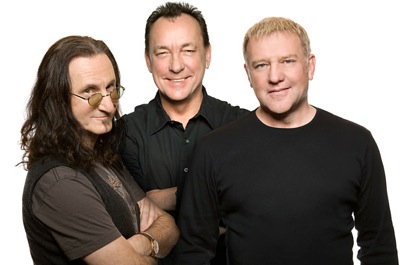 Phil Gallo of Billboard reports:
The first Rock and Roll Hall of Fame induction ceremony in Los Angeles in more than two decades may as well have been subtitled "A Night to Celebrate Rush" as the Canadian trio's fans packed the Nokia Theater to the rafters and made their presence known.
They booed Hall chairman Jann Wenner, undoubtedly for keeping Rush out of the hall for years on end, heckled Quincy Jones and Flavor Flav during their lengthy speeches and filled any second of dead air with shouts of "Rush" and "Geddy."
In introducing Rush, Grohl praised Rush's Neil Peart as "the most ripping drummer in the world," but also wondered aloud about "the most infamous band photo" ever — the trio in kimonos and skintight pants.
"We've been saying for a long time this isn't a big deal," said Peart, who usually avoids any media attention. "Turns out it is."
Over the applause and cheers, Grohl noted they have a "fan based rivaled only by the Grateful Dead" and Lee thanked the fans before Lifeson launched into his "blah blah blah" speech that will surely become a YouTube favorite down the road.
HBO will air the ceremony on May 18th.
Rush songs played at the ceremony:
2112-with Foo Fighters
Tom Sawyer
Permanent Wave
Read more at Billboard.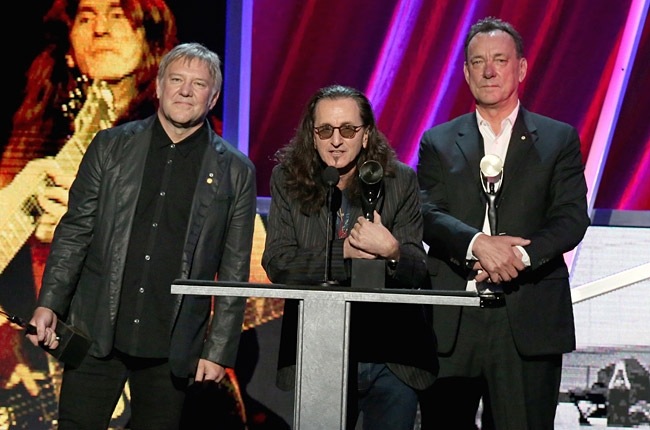 source: billboard.com