ZAKK WYLDE'S FIRST ACOUSTIC SHOW TO BE STREAMED ONLINE ON APRIL 21ST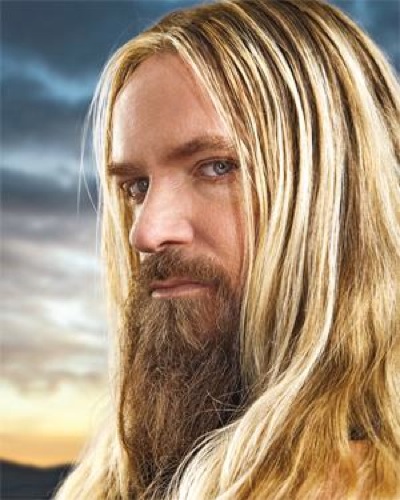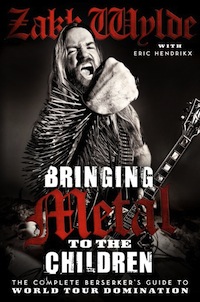 Guitar legend Zakk Wylde, the man who turned heavy metal touring into a journey of fantastical excess with his band Black Label Society and as lead guitarist for Ozzy Osbourne for over 20 years, shares what really goes on behind bus windows and stage doors in the paperback edition of his book, Bringing Metal To The Children: The Complete Berzerker's Guide To World Tour Domination. The book, which was released on April 9th through William Morrow, was co-written by New York Times bestselling author Eric Hendrikx.
Beginning with Wylde's True Rocker Test, Bringing Metal To The Children goes on to tell stories of wild nights on the road with some of the biggest names in metal like Ozzy Osbourne, Rob Zombie, Slash and "Dimebag" Darrell Abbott, coaches metal lovers about tour hygiene on the road, and covers both pre-show and post-show etiquette. The book also features Wylde's tales from the record business, a look at his recording studio, and world tour survival techniques.
In support of the release, Wylde has announced a string of West Coast acoustic performances beginning April 21st in San Francisco, and ending May 1st in San Juan Capistrano, California.
A live online video stream of the first date of the tour — on Sunday, April 21st at The Independent in San Francisco, California — will begin at 8:30 p.m. PST. More information about the show, click here.
Zakk Wylde acoustic dates:
April 21 – San Francisco, CA – Independent
April 22 – Chico, CA – El Rey Theater
April 24 – Salt Lake City, UT – The Depot
April 25 – Reno, NV – El Dorado
April 26 – Modesto, CA – Fat Cat
April 27 – Las Vegas, NV – Hard Rock Hotel
April 28 – Scottsdale, AZ – Pub Rock
April 30 – San Diego, CA – Belly Up
May 1 – San Juan Capistrano, CA – Coach House