RUMORS FLYING THAT GUNS N' ROSES' AXL ROSE WILL BE FILLING IN FOR BRIAN JOHNSON ON AC/DC'S REMAINING TOUR DATES, AC/DC PR NEITHER CONFIRM NOR DENY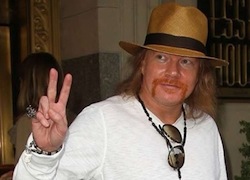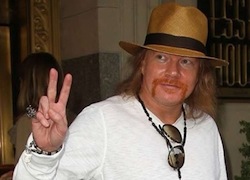 The internet is going crazy with "reports" that Guns N' Roses frontman, Axl Rose, will be replacing AC/DC lead singer Brian Johnson on the band's current world tour.
On Tuesday, Jason Bailey, a DJ on Atlanta Radio 100.5, said that "a very very good source" confirmed to him that Rose is taking over singing duty for the Australian rockers.
"This is what I'm being told, Axl was meeting with the AC/DC group, because it's all but a done deal that Axl will front AC/DC for the 10 remaining shows. All 10, including Atlanta," he said.
Further confirmation came Wednesday night, from Ross Malcolm Young — nephew of Angus Young, the lead guitarist and founding member of AC/DC , and son of fellow band member Malcolm Young.
"It's true," Ross Malcolm Young wrote in a comment he shared on his personal Facebook page about Rose potentially replacing Johnson.
NME reports that a press representative for AC/DC has responded to recent reports that Guns N' Roses frontman Axl Rose is set to fill in for Brian Johnson as the band's frontman for the rest of the hard rock outfit's tour.
Their PR replied, stating: "Nothing official to announce. Will update you if that changes."
[Dana's note: Thank you to both Bob D. and Doug R. for the information]
additional source: nydailynews.com