ROB HALFORD DISCUSSES JUDAS PRIEST'S ROCK HALL SNUB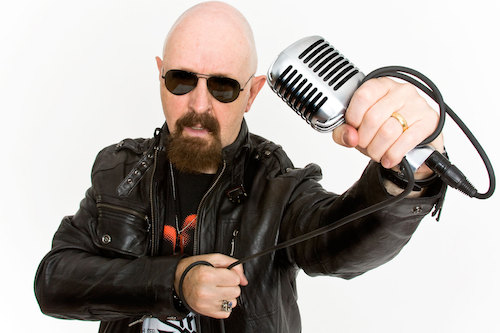 Rob Halford has reacted to Judas Priest not getting enough votes to get into the Rock And Roll Hall Of Fame next year.
The band came fifth on the fan ballot alongside Bon Jovi, The Moody Blues, Dire Straits and The Cars for a chance to be be inducted into the Rock Hall in April next year. But, while those four bands eventually garnered enough total votes to be named in the class of 2018, Priest came up short.
Following the news, the Metal God appeared on Phoenix radio station 100.7 KSLX and read out the rejection letter from the Rock Hall live on air.
Asked if he wanted to be inducted at some point in the future, Halford replied, "Personally, I would love it. I think we deserve it. We put our 10,000 hours in and more – and beyond that, we just feel that heavy metal deserves more space in The Rock And Roll Hall Of Fame.
We were thrilled and honoured to be nominated, so it's bittersweet. We got the nomination which is something of a recognition for the work that you've done, but we didn't quite get in this time. But I'm hopeful that eventually we'll get some more metal."
Judas Priest are gearing up for the launch of their 18th studio album Firepower, which is set to arrive in March.
source: Classic Rock via teamrock.com