REGARDING THE BAND'S MONIKER, GUITARIST TRACII GUNS SAYS, "NOBODY CAN JUST BE L.A. GUNS EXCEPT ME FOREVER"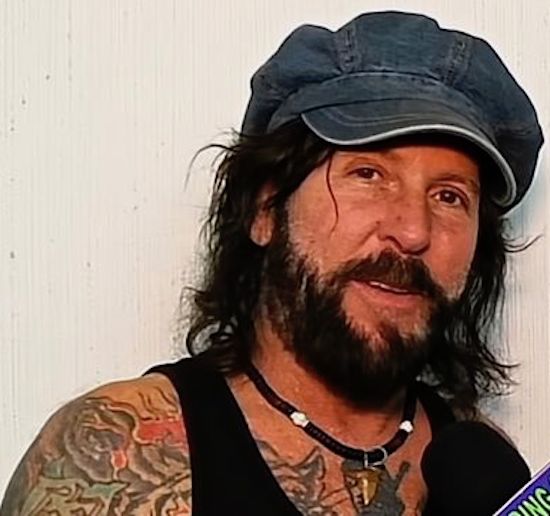 L.A. Guns guitarist Tracii Guns recently spoke with Dawn Osborne of TotalRock about settling the band's trademark lawsuit with former drummer Stephen Riley and their forthcoming new studio album, Checkered Past. Excerpts from the discussion appear below (as transcribed by blabbermouth.net).
Guns stated, "We just settled this lawsuit a couple of days ago. And I'll let the press release explain how it's gonna work from here on out. But nobody can just be L.A. Guns except me forever. And it worked out… I would have liked to have taken it further, but that motherf–ker has no money."
"All this thing has been for 15 years is a complete negative waste of time and energy," he continued. "But I ended up in a position where I could go after the guy. And it was the right thing to do. You can't let people take advantage of you. And that's kind of classic in my life. I'm really generous with people, and I wanna see everybody succeed. But if you take advantage of me, man… Sometimes I wish there were no laws. Because some people are so selfish."
Discussing their forthcoming new studio album, Checkered Past, which is due in the fall of 2021, Guns explained, "It's a f–king another monster record. I guess we're old and we give a s–t about the records now. L.A. Guns fans will love it. It's different than The Missing Peace and it's different than The Devil You Know. Well, people got a taste from [the previously released single] Let You Down (Dana's note: which can be heard here); that's on that record."
"We have what a core L.A. Guns fan would be really excited about, like these fast, hard-hitting inventive riffs — stuff like that — which is great," he continued. "But L.A. Guns fans are gonna buy the record; they're gonna ultimately hear those songs no matter what. But there's some other things on that record, like Let You Down, which are — I hate to use an overused term — but they're genuinely epic pieces of music. And they're great songs — they're not just epic musically; they're great songs — more '70s, I suppose."
In most recent L.A. Guns news, the band have announced that they will release a new live album, Cocked & Loaded Live on July 9th. Read more details about this release, here, and to pre-order, please go here.