BLACK LABEL SOCIETY DEBUT OFFICIAL MUSIC VIDEO FOR "HEART OF DARKNESS," NONE MORE BLACK BOX SET OUT NOW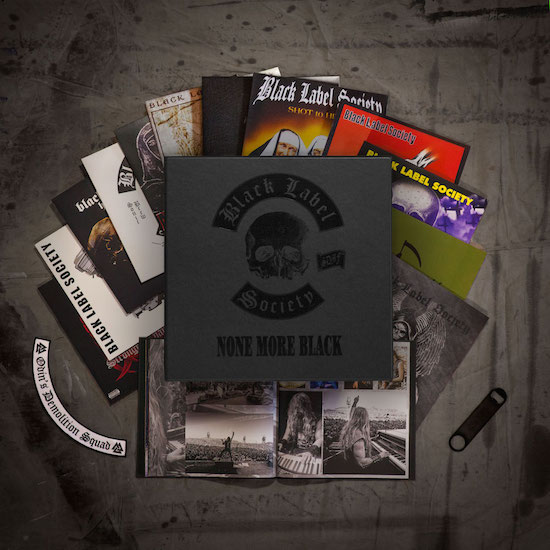 Black Label Society shared their newest music video for the rip-roaring single "Heart of Darkness" today in continued celebration of their None More Black box set, available now through Entertainment One (eOne). The track is originally from their ninth studio album Catacombs of the Black Vatican (2014), now remastered and reissued as a double LP in the career-spanning None More Black box set that includes their deep catalog, now on 20 newly pressed and repackaged pieces of vinyl. The Heart of Darkness official music video features Zakk Wylde and co. performing the fan-favorite with psychedelic flair. 
The None More Black box set features their 12 full-length studio albums in remastered and refurbished physical form for the first time alongside a 32-page hardcover photo book, NMB bottle opener and the "Odin's Demolition Squad" back patch. It also includes a compilation of bonus tracks and reworked originals now on vinyl titled Song Remains Not The Same Vol. 2, which features the track Blind Man (which can be heard here) that was shared as an official music video last week. In true Wylde fashion, the frontman also created an accompanying infomercial. The limited quantity release is now available to order in eOne Heavy's US, UK and EU stores here. 
For more details about the None More Black box set, please click here.