OZZY OSBOURNE SAYS HE IS "SAD" ABOUT DRUMMER BILL WARD'S ABSENCE ON BLACK SABBATH'S FINAL TOUR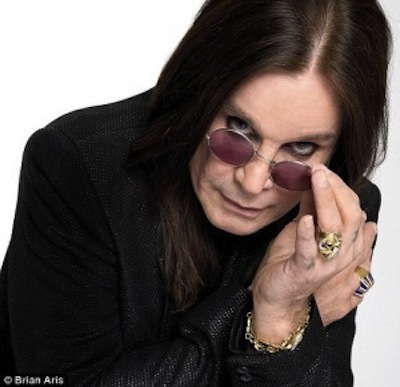 Singer Ozzy Osbourne hasn't completely given up on the chance of [original drummer] Bill Ward returning for Black Sabbath's final show – even though the drummer himself has ruled it out.
The pair became embroiled in a war of words following Ward's departure from the band's reunion in 2012, and he later accused the vocalist of having created an "impassable dilemma."
Black Sabbath are currently on their farewell world tour with Ozzy's percussionist, Tommy Clufetos. The road trip ends with two dates in their home city of Birmingham, UK, in February.
Earlier this month Ward said it was "incorrect" to suggest he'd make a return.
Ozzy tells Rolling Stone, "Right now I'm having a blast. I suppose I may have a different head on when we do the last show. I used to resent going out on the road, but now it's fun. Nobody gets stoned, nobody gets drunk. We've been doing some great shows."
He continues, "I'm sad that Bill never came through. Every time I reach out to Bill I get yelled at for something."
Asked whether Ward will make an appearance in Birmingham, he says, "I don't know. If something can be worked out, great. Tommy is doing a great job."
Osbourne has already outlined plans to make another solo album once Black Sabbath end their career, although wife and manager Sharon has said he'll retire in the near future, adding, "I don't want Ozzy singing Crazy Train at 75."
He says, "I'm going to continue solo. I don't know if I want to tour extensively much more, bit I'll still keep my fingers in the pie. As for singing Crazy Train at 75, we'll see."
But he's determined not to follow the recent trend of recording a country music album, like Aerosmith counterpart Steven Tyler.
"Not me, thank you," he declares. "I think you should stick to what you know best. If Steven's having a good time with it, who am I to complain? But it would be absurd for me to do that. I don't mind country – but the Prince of Darkness with a cowboy hat? I'm a rock n'roller, not a f–king country bumpkin."
additional source: Classic Rock via teamrock.com