IMAGES OF OZZY OSBOURNE'S ALLEGED MISTRESS SURFACE ONLINE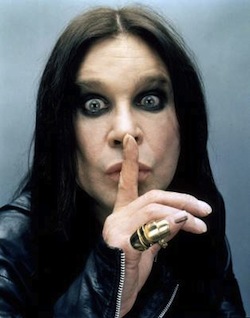 As previously reported, Ozzy and Sharon Osbourne have separated after 33 years of marriage after suspicion of martial infidelity on Ozzy's part.
Could the woman at the center of this controversy be hairstylist Michelle Pugh, 45? According to the Daily Mail, and other publications, she is the woman at the center of the controversy.
Sharon allegedly kicked Ozzy out of their $10 million Beverly Hills home last week after claiming she had proof he had been having an affair with Pugh.
A source told the Daily Mail, "Sharon went ballistic with Ozzy and accused him of having the affair. She said she had suspected something had been going on for some time and now had proof. Ozzy was extremely sheepish and admitted being close to Michelle. It is likely Sharon has discovered calls and possibly meetings.'
Images have surfaced of the pretty blonde stylist (see below), who is rumored to have enjoyed an affair with the legendary rocker.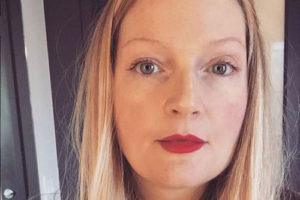 In March, Sharon, 63, shocked her fellow The Talk panelists when she revealed that Ozzy, 67, slept with two of the nannies hired to look after their children.
She said, "We used to have four nannies, because I had three children – I would work five days a week – I would travel because you can't work a nanny seven days a week. I'm telling you, they were the bane of my existence. They were all wanting to be celebrities. They were all wanting money. Then, out of nowhere, dropped: 'I caught two of them in bed with Ozzy! At different times. It goes on and on."
When one of her cast members suggested maybe she should be angry at her 67-year-old rocker husband, Sharon excused his behavior as Ozzy was not sober at the time. She said of when she busted him, "He's out of his mind and he's calling them his first wife, he's calling them me."
According to the Mirror, A spokesman at Meche, the hair salon where Michelle works, says she has taken some time off for what they described as a "personal emergency."
sources: dailymail.co.uk and mirror.co.uk