OZZY OSBOURNE RELEASES NEW ANIMATED VIDEO FOR "CRAZY TRAIN"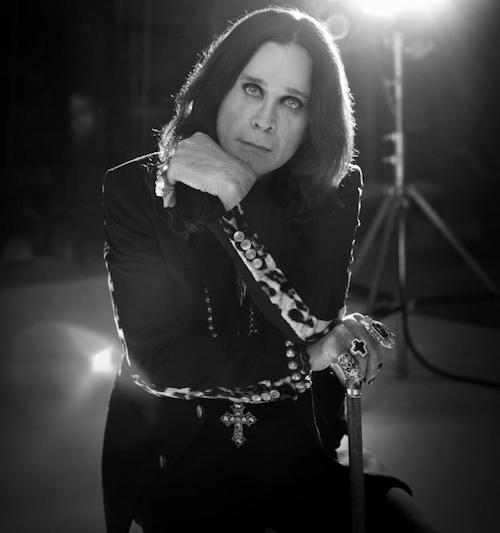 To commemorate the 40th anniversary of Ozzy Osbourne's landmark debut album Blizzard Of Ozz, fans will be able to celebrate with a new animated video for Crazy Train, a live Twitter chat, the release of a new HD version of 30 Years After The Blizzard documentary, a SiriusXM Ozzy's Boneyard radio special, 40 Years Of Ozzy Osbourne's Blizzard Of Ozz, a selection of limited-edition Blizzard Of Ozz commemorative merchandise, and a black and red vinyl version of the album.
To purchase Blizzard Of Ozz, click here; for the special black and red swirl vinyl version (available exclusively at Best Buy on October 23rd), pre-order here.
* First up, earlier today, a new animated video by Tiny Concert for Crazy Train debuted on YouTube. The clip features Ozzy and his band in an animated live performance. Watch the clip here.
* A newly upressed HD version of 2010's documentary 30 Years After The Blizzard — originally only released as part of the Blizzard Of Ozz/Diary Of a Madman box set — will debut today at 6:00 p.m. (ET)/3:00 p.m. (PT) and run for seven days on YouTube, with a chat with Ozzy before the premiere.
* Ozzy will discuss Blizzard Of Ozz in a special one-hour 40 Years Of Ozzy Osbourne's Blizzard Of Ozz special on his SiriusXM Ozzy's Boneyard channel. Set to debut tonight (September 18th) at 5:00 p.m. ET / 2:00 p.m. PT and airing multiple times throughout next week, the special — which features a conversation between Ozzy and his close friend/musician Billy Morrison — will take listeners track-by-track through Ozzy's first solo album on its 40th anniversary.
* On Sunday, September 20th at 7:00 p.m. ET / 4:00 p.m. PT, Ozzy will host a special Blizzard Of Ozz listening party on his Twitter (talking about all the tracks from the album) on its official release date anniversary.
* A selection of commemorative Blizzard Of Ozz merchandise (t-shirts, jersey and a track jacket) is available via Ozzy's web site.
To read more about The 40th anniversary expanded edition of Blizzard Of Ozz, please click here.