OZZY OSBOURNE AND URIAH HEEP DRUMMER LEE KERSLAKE PASSES AWAY AT AGE 73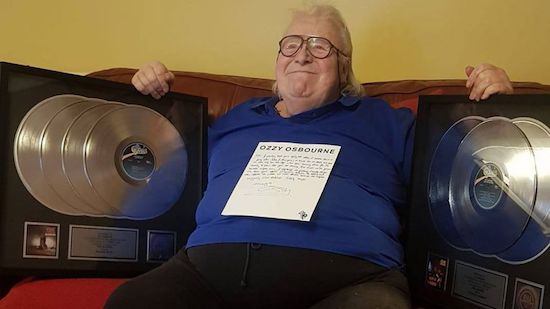 According to TMZ, Ozzy Osbourne, and Uriah Heep drummer, Lee Kerslake has passed away. at age 73, after a long battle with cancer..
One of Kerslake's bandmates from Uriah Heep broke the news Saturday, saying, "It's with the heaviest of hearts that I share with you that Lee Kerslake, my friend of 55 years and the best drummer I ever played with, lost his battle with cancer at 3:30 this morning."
Lee played with Ozzy's band in 1980 and '81 and on his solo albums — Blizzard of Ozz and Diary of a Madman. He also appeared in the 1987 Tribute Live album.
Kerslake's struggle with illness was long and hard. He dropped out of Uriah Heep in 2018 … four years after getting a prostate cancer diagnosis back. His last performance was in London, when he appeared to join the group for Lady In Black.
After Kerslake revealed two years ago his prostate cancer was terminal and had spread to various organs, Ozzy sent him platinum records for Blizzard of Ozz and Diary of a Madman (see picture above) Kerslake had said he wanted them, and Ozzy fulfilled his wish.
On February 17th, 2020, EddieTrunk.com posted an interview Greg Prato of Bravewords with did with Kerslake. During the discourse, Kerslake revealed he was battling spinal and prostate cancer, but said, "it is in remission at the moment." He also revealed that he had recently purchased himself an "an electronic drum kit, and [is] playing again, because I want to do two more shows with Uriah Heep ." Kerslake also discussed working on his solo album. Click here to read that interview.
Lee is survived by his wife, Sue.