OVERKILL RESCHEDULE THEIR N.J. WELMONT THEATER CONCERT DATE TO NOVEMBER 13TH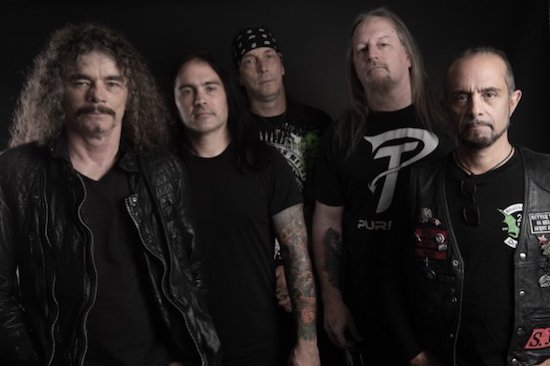 Veteran New Jersey thrashers Overkilll have announced their first pandemic-era concert — 609 f!!kin' days after they were supposed to play the same venue before the coronavirus crisis forced everything to shut down.
Overkill's November 13th performance at The Wellmont Theater in New Jersey is a make-up date for the show that was originally scheduled to take place March 14th, 2020. Support at the gig will come from Demolition Hammer and Sworn Enemy.
The band has spent the last few months recording its new studio album for a tentative late 2021 release.
In related Overkill news, bassist D.D. Verni has recorded a rockabilly/swing/big band album under the moniker D.D. Verni & The Cadillac Band. Their album, Let's Rattle, will be released on September 17th. The band released their first single, and video, for the single, Cadillac Man, on July 13th. To view the clip, and read more about this project, please click here.