ON ITS 25TH ANNIVERSARY, FORMER METALLICA BASSIST JASON NEWSTED REFLECTS ON THE BAND'S "BLACK ALBUM"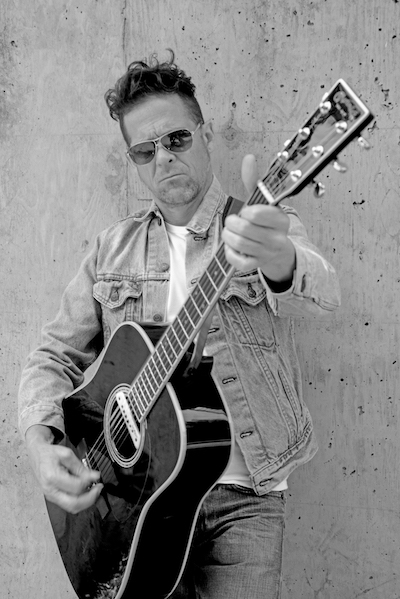 As Metallica's Black Album turns a quarter of a century old, former Metallica bassist, Jason Newsted, reflects on the band's time in the studio, and the wider impact, the record had on the metal world.
Former Metallica bassist Jason Newsted has recalled his favorite moments recording the band's 1991 self-titled album.
Newsted says he was particularly pleased with the song My Friend Of Misery, which opens with his bass guitar and which he says was a "real accomplishment" in a band which had previously released …And Justice For All with the bass almost inaudible in the mix.
As the self-titled album, aka The Black Album, celebrates its 25th anniversary, Newsted tells Billboard his favorite song on the record is Sad But True — "Just because of the weight, the six-string bass and that big, big bottom," he says — but he also has a particular pride in My Friend Misery. "It was the bass, by itself, introducing that song, which was not the easiest thing to do at that time within that band," he explains. "That was a moment where those guys kind of bowed and said, 'Here you go, man, put your song on there,' being the guy who came up with that; as opposed to being part of the team, I got to be myself for a minute there, which was a real accomplishment."
Newsted's other great memory of the Metallica album cycle was the worldwide territories it opened for the band. "That's the biggest deal about that. We worked so hard on the record for so long, and to take that music around the world like we did was really, hugely powerful," he says. "Nothing Else Matters was, like, number one in 35 countries the same week or some sh–, and all of a sudden there's countries calling that never would've entertained the thought of an American metal band playing in front of their kids, and they're calling us up 'cause they know they can make a bunch of money because it's so freakin' popular at the moment. So we got to do a bunch of pioneering and be the first heavy band to go to a bunch of those places. That's what I remember the most."
Currently, Newsted has announced a series of dates with The Chophouse Band. Read more about this project, and view tour dates, by clicking here.
source: billboard.com