METALLICA TO RELEASE SOUNDTRACK FOR THEIR UPCOMING MOVIE ON SEPTEMBER 24TH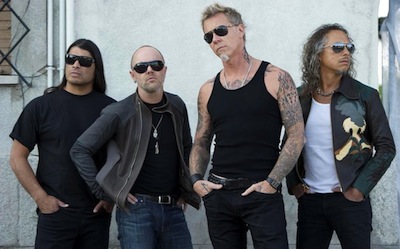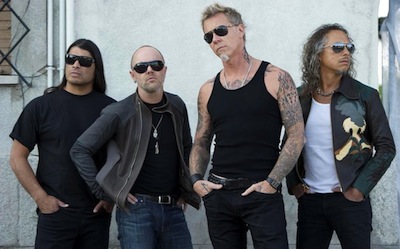 Metallica will be releasing a soundtrack for their upcoming 3D movie, Metallica Through the Never on September 24th through the band's own label, Blackened Recordings.
The two-disc soundtrack features 16 songs, including classics like For Whom the Bell Tolls and Master of Puppets, as well as newer songs like Fuel, all recorded at Rexall Place in Edmonton and Rogers Arena in Vancouver, where the band filmed the live footage featured in the movie.
While both the CD and digital versions will be available on September 24th, later in the fall, the soundtrack will also be released on vinyl on both 33 1/3RPM and 45RPM.
"Let's hear it for the old school soundtrack!" said drummer Lars Ulrich. "Not only are we beyond psyched about our movie coming your way shortly, but the fact that we get to share the music directly in all these formats is way fuckin' cool."
Metallica Through the Never mixes concert footage with a narrative story, plus added CGI, and will open Sept. 27 on IMAX screens. It goes wide a week later.
"It's like three movies in one," frontman James Hetfield told Billboard in May. "So there's a lot of different dynamics happening within this movie, and every time we go and see it and tweak here and there. It's like putting a song together — only it's a little more expensive. It's pretty scary but it's been something on our radar for awhile. It's become more unique than we ever though it would."
Metallica Through The Never (Music from the Motion Picture) track listing:
Disc 1:
1. The Ecstasy Of Gold
2. Creeping Death
3. For Whom The Bell Tolls
4. Fuel
5. Ride The Lightning
6. One
7. The Memory Remains
8. Wherever I May Roam
9. Cyanide
10. …And Justice For All
Disc 2:
1. Master Of Puppets
2. Battery
3. Nothing Else Matters
4. Enter Sandman
5. Hit The Lights
6. Orion
source: billboard.com