MEGADETH RELEASE VISUALIZER FOR NEW SONG "SOLDIER ON!"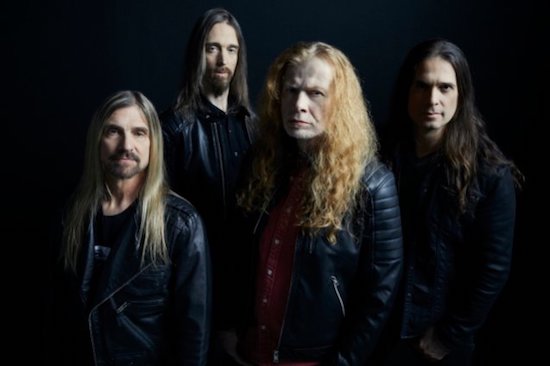 Megadeth has released a new single,  from the band's sixteenth forthcoming studio album, The Sick, The Dying… And The Dead!, called Soldier On!, it can be streamed below.
Frontman Dave Mustaine says about Soldier On!, "Coming to the realization that you need to walk away from a relationship that's very toxic, and how hard it can be to start down that road. But you know you need to, and just taking that first step is the hardest part. Whatever your leaving does to them, you have to block that part out, stay the course and do what's right for you. It will be hard in the beginning, but you have got to live for yourself to be worth a damn to anyone else. You've got to soldier on."
Megadeth have already released two other songs from The Sick, The Dying… And The Dead!, We'll Be Back, which can be heard here, and Night Stalkers, here.
The Sick, The Dying… And The Dead! track listing:
1.  The Sick, The Dying… And The Dead!
2.  Life In Hell
3.  Night Stalkers (feat. Ice T)
4.  Dogs Of Chernobyl
5.  Sacrifice
6.  Junkie
7.  Psychopathy
8.  Killing Time
9.  Soldier On!
10. Célebutante
11. Mission To Mars
12. We'll Be Back
13. Police Truck (Dead Kennedys cover)
14. This Planet's On Fire (Burn In Hell) (Sammy Hagar cover) (feat. Sammy Hagar)