MEGADETH RELEASE VIDEO FOR NEW SONG, "NIGHT STALKERS," NEW ALBUM "THE SICK, THE DYING…AND THE DEAD!" DUE SEPTEMBER 2ND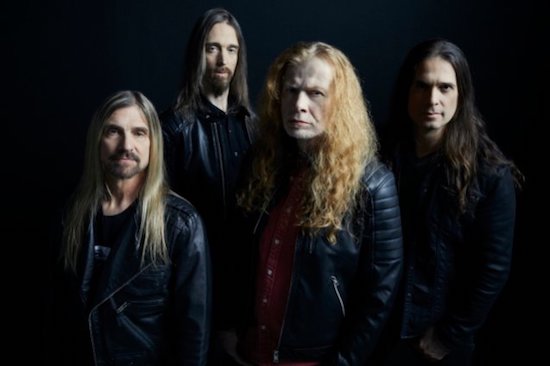 Megadeth is streaming their sophomore single, Night Stalkers, from their forthcoming album, The Sick, The Dying… And The Dead!, which is scheduled for release on September 2nd. The song features Ice-T, and can be heard below.
To watch a video from the band's first single, We'll Be Back, please click here.
The Sick, The Dying… And The Dead! track listing:
1.  The Sick, The Dying… And The Dead!
2.  Life In Hell
3.  Night Stalkers (feat. Ice T)
4.  Dogs Of Chernobyl
5.  Sacrifice
6.  Junkie
7.  Psychopathy
8.  Killing Time
9.  Soldier On!
10. Célebutante
11. Mission To Mars
12. We'll Be Back
13. Police Truck (Dead Kennedys cover)
14. This Planet's On Fire (Burn In Hell) (Sammy Hagar cover) (feat. Sammy Hagar)