MAMMOTH WVH RELEASES LIVE PERFORMANCE VIDEO FOR LATEST SINGLE "DON'T BACK DOWN," ALBUM AVAILABLE WORLDWIDE NOW; WOLFGANG VAN HALEN'S "TOP OF THE PACK" SIRIUS/XM SHOW DEBUTS THIS MONTH ON THE CLASSIC REWIND CHANNEL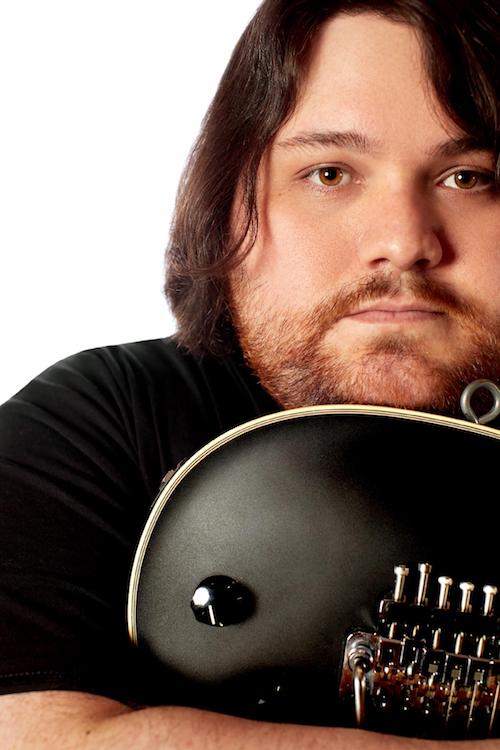 MAMMOTH WVH RELEASES LIVE PERFORMANCE VIDEO FOR LATEST SINGLE "DON'T BACK DOWN" – ALBUM NOW AVAILABLE WORLDWIDE
The day has finally come as the self-titled debut by Mammoth WVH is now available worldwide via EX1 Records/ Explorer1 Music Group. The record – from its creative mastermind Wolfgang Van Halen – showcases the incredible musicianship and songwriting of Wolfgang as he plays every instrument and sings every vocal on the record. Fans have been able to experience the direction of the album through the six previously released tracks: Distance, You're To Blame, Don't Back Down, Think It Over, Feel and Mammoth. The band just released a live video of the current Top 15 Rock single Don't Back Down that showcases the live band Wolfgang has assembled to bring the debut album to life. Supporting Wolfgang – who will handle guitar and vocals live – is guitarists Frank Sidoris and Jon Jourdan, bassist Ronnie Ficarro and drummer Garrett Whitlock. The live performance can be seen  below. Mammoth WVH is now available via all physical and digital retailers or via the band's online store here: found.ee/MammothWVH.
Writing all the songs and performing all the instrumentation and vocals for the debut album, Wolfgang Van Halen set out to establish his own musical identity. From the rocking opening guitar riff on album opener Mr. Ed to the driving bass and drums on album closer Stone, Mammoth WVH showcases the various musical influences that have inspired Wolfgang. Songs like Resolve, The Big Picture and Think It Over are all sonically different from each other but unique to what Mammoth WVH is. Mammoth WVH made their television performance debuts of the first single Distance last month as an electric performance on Jimmy Kimmel Live! and an exclusive acoustic arrangement on NBC News TODAY.
It was also recently announced that Wolfgang Van Halen would host his own radio show for SiriusXM's Classic Rewind (Channel 25). Wolfgang Van Halen's Top Of The Pack is a monthly salute to Classic Rock's biggest and best. Wolf will play and talk about his most-admired Classic Rock songs, album and artists, often presented thematically. More info on the show can be found here.
"I am so excited to have the opportunity to host my own radio show on Classic Rewind (Channel 25) for SiriusXM. The Top Of The Pack is something that I want to be fun for the listener. It gives me an opportunity to share some classic rock favorites that we all love as well as some unexpected surprises and even a few personal favorites from all eras. It is a huge honor to have this time to share with the listeners and I hope they enjoy it as much as I do."
Debut: Friday, June 11th at 5pm ET
Rebroadcasts: 6/11 at 8pm ET 6/12 at 9am ET & 9pm ET 6/13 at Noon ET 6/14 at 6pm ET 6/15 at 11am ET
*available anytime on the SXM App