WOLFGANG VAN HALEN'S MAMMOTH WVH RELEASES SECOND SINGLE "YOU'RE TO BLAME" DEBUT ALBUM DUE JUNE 11TH, TV APPEARANCES SCHEDULED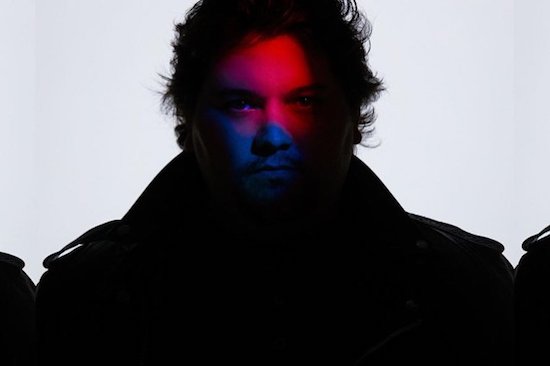 Wolfgang Van Halen has released You're To Blame, the second single from his solo band, Mammoth WVH. The song, which can be streamed below, is taken from Mammoth WVH's self-titled debut album, due on June 11th through Explorer1 Music Group/EX1 Records.
A pre-order for Mammoth WVH is available in various configurations, including exclusive color vinyl as well as limited autographed copies, via the band's online store. Fans that pre-order the album digitally will receive instant downloads of the single Distance (listen here) and The Howard Stern Show-premiered track You're To Blame. Both songs will be available via all global digital streaming partners as well.
Mammoth WVH track listing:
1. Mr. Ed
2. Horribly Right
3. Epiphany
4. Don't Back Down
5. Resolve
6. You'll Be The One
7. Mammoth
8. Circles
9. The Big Picture
10. Think It Over
11. You're To Blame
12. Feel
13. Stone
14. Distance (bonus track)
To coincide with the album announcement, Mammoth WVH will make its performance television debut for late night on Jimmy Kimmel Live! this evening and on NBC News' Today on the morning of February 19th. The band comprised of Wolfgang Van Halen(guitars/vocals), Ronnie Ficarro (bass/vocals), Jon Jourdan (guitars/vocals), Frank Sidoris(guitars) and Garret Whitlock (drums) will perform Distance on each show. The band will debut the song this evening on Jimmy Kimmel Live! and then play an exclusive acoustic arrangement of the track in the 8:00 a.m. EST hour of Today on February 19th.
Mammoth WVH has also partnered with Twitter to commemorate the launch of the debut album. The social media platform has created a hashtag emoji from the band's logo. Anyone who tweets using the hashtags #MammothWVH, #WolfgangVanHalen, #WolfVanHalen and #WVH will see the band's oval logo pop up next to the tag. This integration is schedule to run through the end of March.
Distance is an open letter to Wolfgang's father, declaring "no matter what the distance is, I will be with you." The video for the song is created from a collection of family home movies through the years and offers an inside look in to one of music's most notable personalities. Chronicling the family through the years, the video ends with a touching voicemail left from Eddie to his son.
Connect with Mammoth WVH at: www.mammothwvh.com, facebook.com/MammothWVH, instagram.com/mammothwvh, twitter.com/Mammoth_WVH and youtube.com/channel.