WOLFGANG VAN HALEN DISCUSSES HIS NEW SINGLE "DISTANCE," WHAT HE LEARNED FROM BEING IN A BAND AND A PRANK FROM VAN HALEN'S FINAL SHOW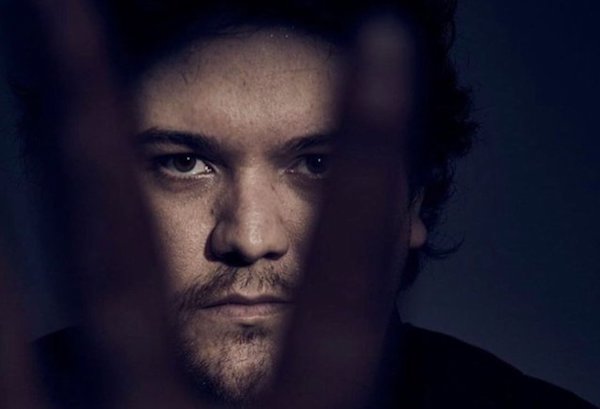 Daniel Kohn of Spin Magazine spoke with Wolfgang Van Halen, highlights from the interview appear below.
SPIN: It's been quite the whirlwind since you dropped [your first single] Distance.
Wolfgang Van Halen: I never could have seen anything like this coming. It's incredible. I still can't believe it.
SPIN: And you played all of the instruments, which in some ways makes perfect sense. When you were putting "Distance" together, did you think you could create something essentially on your own that would resonate like it has? 
Wolfgang Van Halen: Yeah, there was a sense of accomplishment from it because that's kind of what I set out to do in the first place — I wanted to see if I could do it. When it started to really sound good and I got feedback from the producer and the engineer, it gave me the confidence to be like, "OK, I think I can do this."
SPIN: Is this the only song you have completed?
Wolfgang Van Halen: For this project [Mammoth WVH], I've got 28 songs. I recorded a lot over the years, but a bunch of them aren't finished. The main bulk of what is now the debut album is all ready to go and should be out spring-ish. But there are a lot [of songs] that need to finished. They could end up on a second album, although I've written plenty more since then. So we'll see. This is not a one-off. I'm going to be making music for a long time, and if people want to hear it, I'm here.
SPIN: What are some of the big lessons you learned from being in Van Halen about how a band works that could translate into this second chapter of your career? How do you plan — as the bandleader now — to instill those lessons when you take this on the road?
Wolfgang Van Halen: It's important to put the music first. You want to be there every night playing for people like it's the first time they're ever seeing it. For any musician, I think they can relate to that [feeling of[ "Oh God, this is the 600th time I've played this song." But on every Van Halen tour, even if it was the 200th time I played Panama, I played it like it was the first time because that's, for most people, it's the first time they're seeing it. And it could be the only time, so you want to make it the best it can possibly be. It definitely helps that if you're going to live together, you've got to get along.
SPIN: How soon do you think you and your uncle Alex will start on this archival project of your father's unheard material?
Wolfgang Van Halen: That's not a priority right now. And I think my dad would definitely agree because he'd be upset with me if I didn't move forward with this. He was really proud of what I created, and it was really important for him to be like, "You need to get out there. You don't need to do this right now." I've seen some people be like, "Oh, you know, I hope it's like a year or two," but I wouldn't be surprised — and this might hurt Van Halen fans, but I wouldn't be surprised if it was a decade until we really dove into the vaults because it's gonna be a looooong process.
SPIN: So it's going to be far different than what other estates have done with similarly iconic artists then.
Wolfgang Van Halen: Knowing my father, there has to be some insane, kick-ass s–t in there. So I'm looking forward to checking it out. But for now, like I said, please don't hold your breath because you'll pass out.
SPIN: What do you remember from Van Halen's last tour? Was there a moment that particularly stood out to you, maybe at the final show at the Hollywood Bowl in October 2015?
Wolfgang Van Halen: I got a really funny story about that. Nobody's asked me about this before, so I'm glad you did. I'll set it up for you. Throughout the whole tour, Dave [David Lee Roth] had an issue whenever someone in the audience had a beach ball. Outdoor theater, summer concert, Southern California party rock, Van Halen — it's not out of the ordinary. But every time he saw them, it would really upset him for some reason. And he would stop singing and then stand at the front of the stage and say, "Throw the beach ball up here, throw the beach ball up here, throw the beach ball up here" eight times until it eventually got up, and he would stamp it out. Then he'd throw it off the stage. I guess he just really didn't want that out there.
Before the very last show, the tour manager came up to my dad and me and whispered, "Hey, you've got a funny little surprise for all of you guys at the end of the show." We're like, "What?" And he goes, "At the very end of 'Jump' when you're doing the ride out, we're going to release 50 beach balls from the top of the audience. And we'll just see what happens." But even if he gets pissed off, what was he gonna do? It's the last fucking show. And sure enough, we get to "Jump," and there was just a cavalcade, an avalanche of beach balls, and Dave was just, like, short-circuiting. He didn't understand how to handle it. But we all laughed it off. And it was just a really fun, almost like a fun practical joke. And yeah, that was a really fun memory of that show. As time went further and further by, the more I thought about it like, "Wow, if that is the last show, what an amazing way to cap it off."
Read more at SPIN.