LED ZEPPELIN SEEKS RESTITUTION IN COPYRIGHT INFRINGEMENT LAWSUIT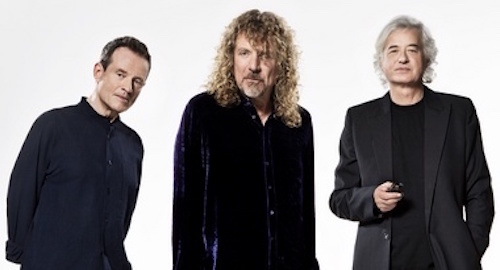 The lawyer representing Led Zeppelin is seeking to have the band's legal costs covered following 2016's Stairway To Heaven court case.
The band were accused of having copied Spirit track Taurus, which was released three years before Zeppelin's 1971 anthem.
However, a Los Angeles jury ruled in June last year that Led Zeppelin did not plagiarize the song's opening chords and that it "was not intrinsically similar" to Stairway To Heaven's opening.
Now, in response to to a 90-page appeal filed in March by Francis Malofiy, who represented Michael Skidmore, the trustee who sued the band on behalf of late Spirit songwriter Randy Wolfe's estate, Zeppelin's lawyer Peter Anderson says that "substantial evidence supports the jury's verdict and Skidmore's appeal has absolutely no merit" according to The Hollywood Reporter.
In addition, Anderson has filed a cross-appeal to affirm the judgement and to have the court's decision regarding fees to be reversed.
Anderson also represents publisher Warner/Chappell Music who were forced to pay most of the legal costs for the defense – and he wants the court to make Wolfe's estate pick up the bill.
Warner/Chappell Music launched an unsuccessful appeal in September over the $800,000 legal costs incurred during the trial on the grounds that Skidmore's lawsuit "was not frivolous or objectively unreasonable."
Led Zeppelin frontman Robert Plant and guitarist Jimmy Page both gave evidence at the trial. Bassist John Paul Jones, whose name was dropped from the case before it began, also gave evidence.
Related stories:
Led Zeppelin Copyright Trial Begins In Los Angeles
Led Zeppelin's Robert Plant And Jimmy Page To Attend "Stairway To Heaven" Copyright Trial In California On June 14th
Spirit Copyright Infringement Suit Against Led Zeppelin To Go Before A Jury On May 10th
Led Zeppelin Loses First Round In "Stairway To Heaven" Plagiarism Suit
Led Zeppelin's "Stairway To Heaven" May Face Plagiarism Suit
additional source: Classic Rock via teamrock.com