LED ZEPPELIN'S "STAIRWAY TO HEAVEN" MAY FACE PLAGIARISM SUIT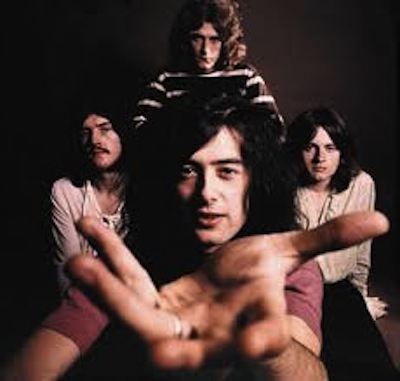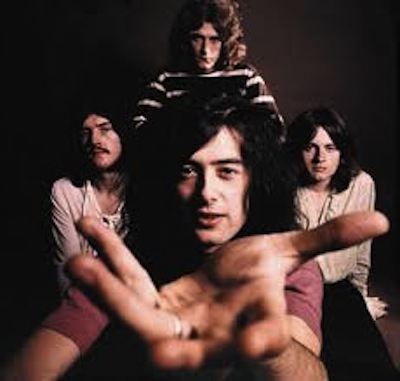 Kory Grow of Rolling Stone reports:
As Led Zeppelin promote the extravagant reissues of their first three albums for an early June release, a lawyer representing deceased Spirit guitarist Randy California is claiming the hard-rock legends stole the intro for their 1971 single Stairway to Heaven from Spirit's 1968 song Taurus. Attorney Francis Alexander Molofiy wants to prevent the release of the Led Zeppelin IV reissue when the time comes, Bloomberg Businessweek reports. "The idea behind this is to make sure that Randy California is given a writing credit on Stairway to Heaven," Malofiy said. "It's been a long time coming."
Led Zeppelin and Spirit, who had a hit with I Got a Line on You, played four shows together in 1968 and 1969, shows at which Businessweek claims Spirit played Taurus. It also alleges that Led Zeppelin played a medley of songs that included Spirit's Fresh-Garbage – a song that appeared on the same LP side as Taurus – on their first U.S. tour.
In an interview with Listener magazine published the year of his death, California said he felt Stairway to Heaven was a "rip-off." "The guys made millions of bucks on it and never said 'Thank you,' never said, 'Can we pay you some money for it?'" he said. "It's kind of a sore point with me. Maybe someday their conscience will make them do something about it."
Spirit and California's family have waited until now to challenge the song's authorship because they did not have the means to pay attorneys. At the end of California's life, he would play sitar at an Indian restaurant in exchange for food.
A rep for Led Zeppelin declined to comment for Businessweek's story, but Page discussed the band's history with crediting songwriters after the fact in a recent interview with The New York Times. When asked why the group waited to credit Willie Dixon for bits of lyrics and melody that made their way into Whole Lotta Love, he acknowledged, "Within the lyrics of it, there's [Dixons's] You Need Love, and there are similarities within the lyrics. Now I'm not pointing a finger at anybody, but I'm just saying that's what happened, and Willie Dixon got credit. Fair enough."
Reissues of Led Zeppelin, Led Zeppelin II and Led Zeppelin III are due in stores on June 3rd. Each is available in a deluxe edition that contains a full disc of never-before-released studio takes and live tracks.
source: rollingstone.com