KISS, DEEP PURPLE AND NIRVANA ARE AMONG SOME OF THE NOMINEES UP FOR INDUCTION INTO THE ROCK N' ROLL HALL OF FAME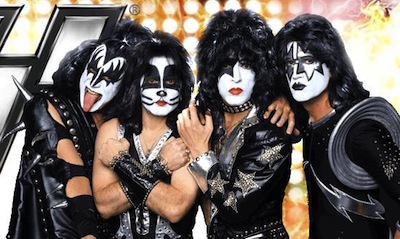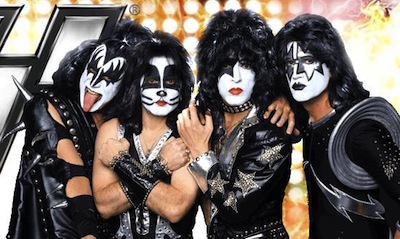 Andy Greene of Rolling Stone reports:
The nominations for the Rock and Roll Hall of Fame's Class of 2014 are in, and the list includes Nirvana, KISS, the Replacements and Hall and Oates. The rest of this year's hopefuls include the Paul Butterfield Blues Band, Chic, Deep Purple, Peter Gabriel, LL Cool J, N.W.A, Link Wray, the Meters, Linda Ronstadt, Cat Stevens, Yes and the Zombies. The top vote-getters will be inducted in April at a ceremony in New York City.
For the second consecutive year, the public gets to vote alongside the artists, historians and music industry insiders of the Rock Hall voting body. From now until December 10th, fans can vote on RollingStone.com for the nominees they'd like to see inducted. The top five acts will comprise a "fan's ballot" that will count as one of the more than 600 ballots that determine the Class of 2014.
In order to be eligible for this year's ballot, artists or bands need to have released their first single or album in 1988 or earlier. Many of the nominees have appeared on previous ballots, but this is the first appearance for Nirvana, Peter Gabriel, Hall and Oates, the Replacements, Linda Ronstadt, Link Wray, Cat Stevens, Yes and the Zombies. (Gabriel was inducted as a member of Genesis in 2009.)
Nirvana is the only act this year to land on the ballot in its first year of eligibility. Their cover of Love Buzz by Shocking Blue was their first single, hitting stores in late 1988.
If Yes are inducted, it might lead to their first performance with original singer Jon Anderson since 2004. "I don't have any anger about our exclusion," Yes bassist Chris Squire told Rolling Stone in 2011. "But it would be a magnificent thing if they would include every member of Yes – I think there's about 19 or 20 of us."
source: rollingstone.com