KISS' GENE SIMMONS REVEALS THAT HE DOESN'T HAVE ANY FRIENDS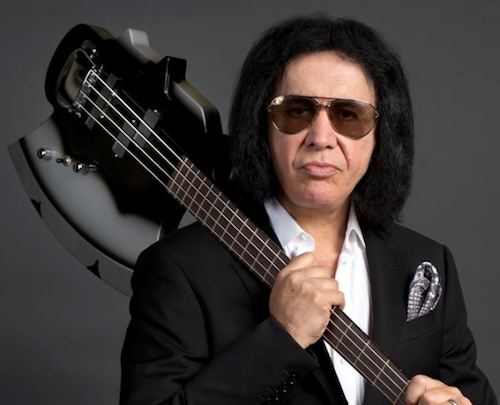 The latest issue of Goldmine magazine features KISS' Gene Simmons as their cover story. The publication has shared a few of the highlights online, they are as follows:
He doesn't need friends:
Gene Simmons: Even today as I sit here, other than Paul (Stanley), and we only get together when we do stuff for the band… How do I say this without sounding inhuman? I don't have friends. Yeah, if friends means, 'Gee, I don't know what I'm going to do this afternoon. Hey, you want to come over and hang out?' I'm more interested in what I want to do, and I don't want to pretend that I'm interested in what you want to do because I am not.
On the afterlife:
Gene Simmons: I'm OK if there's a heaven and a God. I'm OK with it. I'm also OK if there's nothing.
I lean towards nothing. My question is, if we get an afterlife, do mosquitoes? Maybe my mother's sort of wise statement about every day above ground is a good day, and that's it.
He is a certain kind of hoarder
Gene Simmons: Did you ever see the TV show Hoarders, where these sad people just find it impossible to throw away anything, so literally their homes are filled from floor to ceiling with God knows what? If they go to McDonald's to eat, they leave the sandwich with the wrapper and everything else is left in the living room and it piles up. So I'm sort of a Gene Simmons hoarder. I'm surprised I've thrown away the toilet paper I wiped my ass with because I kept everything. And over time, like many things, the value of things you thought were unimportant goes up. 
In other recent KISS news, the band have added a second week to their KISS Kruise XI, sailing between October 24th-29th, from Los Angeles to Cabo San Lucas and Ensenada, Mexico. They are also celebrating the 40th anniversary of the, Creatures Of The Night album, by releasing a super deluxe edition of the recording. Read further details, about this special package, by going here.