KISS ANNOUNCE SECOND WEEK FOR "KISS KRUISE XI" FEATURING THEIR "FINAL ONBOARD PERFORMANCES"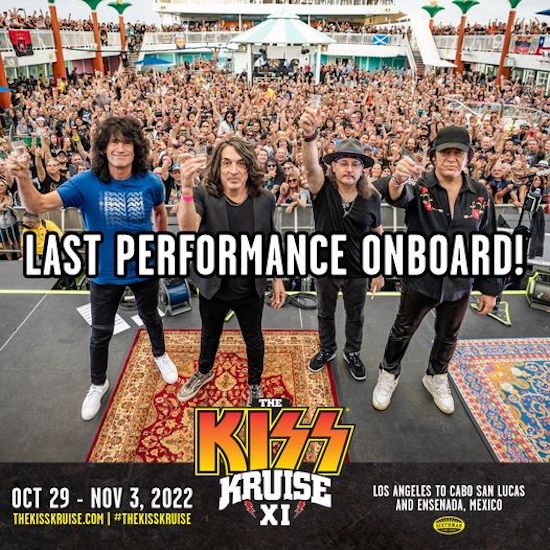 With the KISS Kruise XI selling out in record time earlier this year, Sixthman and KISS have added a second week to the 2022 sailing beginning October 24th-29th from Los Angeles to Cabo San Lucas and Ensenada, Mexico. This will be another unforgettable KISS Kruise experience featuring a brand new lineup and adding to KISS' final onboard performances.
Fans who already secured their cabin for October 29th – November 3rd can double down on the KISS Kruise fun and become a two-timer by sailing on both weeks and receive an exclusive laminate, an exclusive signed item by KISS, happy hour with the band, and a specialty two-timer t-shirt.
This past February, KISS announced that Kiss Kruise XI would be their "last performance onboard."
As has been the case on all the previous cruises, fans will get to see the band's unmasked acoustic and electric shows and engage in activities with the band members.
KISS also recently announced a string of tour dates in May, click here for more information.