JUDAS PRIEST GUITARIST GLENN TIPTON THOUGHT THE BAND WAS "FINISHED" WHEN K.K. DOWNING LEFT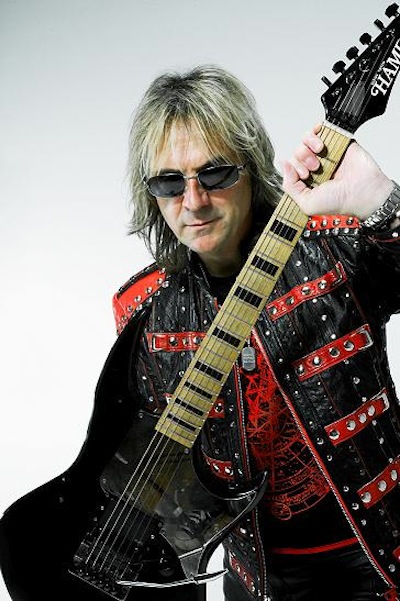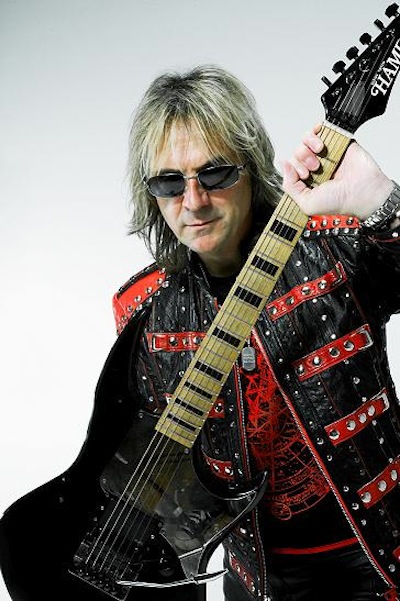 Judas Priest guitarist Glenn Tipton says he feared Judas Priest were dead and buried when K.K. Downing quit in 2011.
Tipton's fellow guitarist retired ahead of Priest's Epitaph World Tour and was replaced by guitarist Richie Faulkner who went on to appear on Redeemer Of Souls. But the shock of Downing's departure left the rest of the band in fear that their decades-long careers had come to an end.
Tipton tells Metalholic, "It came as a surprise to us all. At that time, I really, truly thought the band were finished. We were poised to do a farewell tour and, of course, Ken decided he'd had enough of that. I respect his decision. It must have been a big decision to make. I think we've all been through that phase. We've been around for 35, 40 years. But we found Richie, and Richie is a small miracle, because the guy is such a great guitar player and he blended in so well first on stage. And then, of course, he's worked so hard and contributed so much to the album that it's just a miracle."
The Epitaph World Tour was supposed to be the band's farewell, but Faulkner's influence soon changed their minds.
Tipton adds, "When we got new blood in the band, it was needed at the time. It would be the same thing; you get some new blood in there and there's energy and enthusiasm — motivation. You see things in a different way. He just gave everybody a kick up the backside, really. We went from literally meaning it was our last tour to there's such great songs on this album, it's a shame we can't get out and play them."
additional source: classicrockmagazine.com