JUDAS PRIEST CHANGE THEIR MINDS AND DECIDE TO TOUR AS A FIVE-PIECE BAND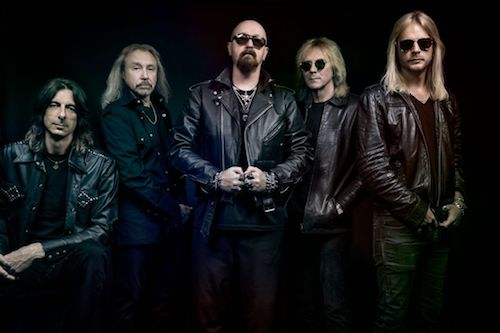 Judas Priest have released a statement stating that they have changed their minds, and have decided to tour as their usual quintet, as opposed to a quartet.
The band writes "Hello metal maniacs…given all that has recently evolved and transpired we have decided unanimously as a band to continue our live shows unchanged with Rob, Ian [Hill, bass], Richie [Faulkner, guitar], Scott [Travis, drums], Andy and Glenn[Tipton, guitar] joining us whenever he's able…so see you all soon as we forge ahead celebrating 50 massive heavy metal years of Judas Priest together!"
Guitarist Andy Sneap, who was touring with the band, released a statement after learning the band would be returning to the road as a four-piece, stating that he was "disappointed," but "he respects their decision." He added, "This always was a temporary situation, and like I've said before, I'll always help the band any way I can, and that applies going forward also."
Judas Priest are scheduled to return to the road for their 50 Heavy Metal Years, with special guests, Queenrÿche. The tour is set to begin on March 4th in Peoria, Illinois and wind down on April 13th in Hamilton, Ontario, Canada.
The band's entire itinerary can be viewed, here.