JOURNEY AND YES TO BE INDUCTED INTO THE ROCK N' ROLL HALL OF FAME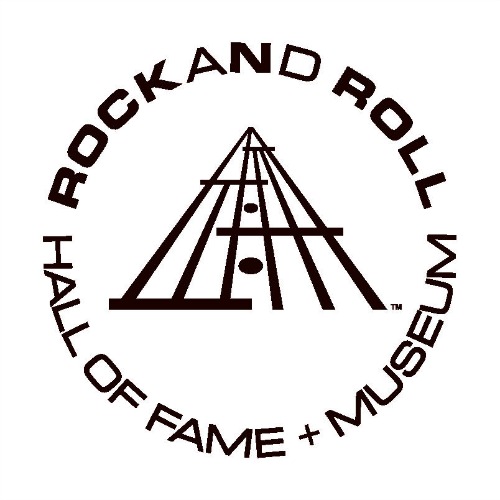 Andy Greene of Rolling Stone reports:
The Rock and Roll Hall of Fame has officially announced next year's inductees: Pearl Jam, Tupac Shakur, Journey, Yes, Electric Light Orchestra and Joan Baez will all join the class of 2017. Chic's Nile Rodgers will be given the Award For Musical Excellence.
The induction ceremony will be held at Brooklyn's Barclays Center on April 7th, 2017. An edited version will later air on HBO and there will be a radio broadcast on SiriusXM. Ticket details will be announced in January…
…Progressive rock giants Yes are entering on their third ballot, 26 years after first becoming eligible. "It's a bit like waiting for a train," says guitarist Steve Howe. "Maybe it's on time and you just noticed waiting. I don't regret the wait. I just feel this must be the right time."
Journey didn't appear on a ballot until this year. "I kind of feel like we were already in with our fans and the amount of records we've sold all over the world," says guitarist Neal Schon. "I wasn't expecting anything at all. I've learned to be that way. If you don't expect something and it comes, then its good news. I'm honored. I think we're all honored…"
…The Rock and Roll Hall of Fame is also known for providing an occasion for band members to reunite. This year's class has two potential reunions on the horizon with Journey and Yes. Journey haven't performed in public with singer Steve Perry since a Bill Graham tribute show in 1991. Schon hopes Perry will take the stage with the band on the big night. "I would be surprised if it didn't happen," he says. "But I'll deal with it whichever way … I'm going to try and reach out [to Perry], as I've done many times. And [our current singer] Arnel [Pineda] is so gracious. He says, 'Any time he wants to come on and do anything, I'll very gladly step aside and let him sing.'"
Perry's manager said the singer would not be available for interviews, but he did release a very short statement on his behalf: "I'm truly grateful that Journey is being inducted into the Rock and Roll Hall of Fame." Whether or not he's grateful enough to get onstage with Journey remains unclear.
A Yes reunion is a safer bet. The current lineup of the band hasn't performed with original singer Jon Anderson and keyboardist Rick Wakeman since 2004, but guitarist Steve Howe isn't opposed to the idea of playing with them on Hall of Fame night. "It just depends on how it feels and what the communication is and what the spirit is," he says. "It's gotta be discussed and gotta be considered. Obviously it's a consideration…"
…Most induction ceremonies end with a huge all-star jam. Steve Howe is open to the idea of having it be Roundabout this time. " It could be a little bit chaotic," he says. "It really deceives you into thinking it's in 4/4 because it's easy on the ear, but of course it isn't and there's a little trick in there that catches many musicians up."
Trevor Rabin, the Yes guitarist who replaced Howe in the 1980s, has his own idea: "Playing 'Helter Skelter' with Neal Schon would be a lot of fun."
Read more at Rolling Stone.
source: rollingstone.com