METALLICA SERVES UP "SANDMAN" IN THE DELI AISLE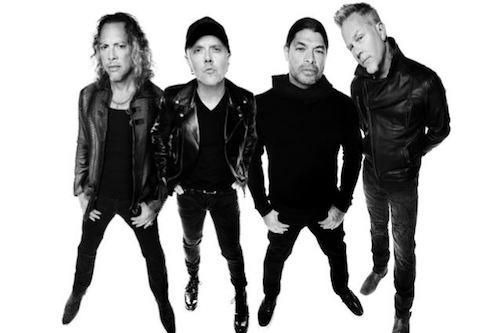 TMZ reports:
Metallica made a deli dude's day when they rolled by his counter blaring their classic, Enter Sandman … and he didn't hesitate to take lead vocals.
All of the metal legends — James Hetfield, Lars Ulrich, Kirk Hammett and Robert Trujillo — were in a Hollywood Gelson's supermarket Thursday with Billy Eichner from Billy on the Street … and we were lucky enough to happen upon the live action. Heads were banging for sure, mostly behind the deli counter.
Think Carpool Karoake — with a 1/2 pound of shaved turkey. To go. Watch the video below.