HAS WRITING NEW SONGS FOR "THE DIRT" SOUNDTRACK INSPIRED MOTLEY CRUE TO REUNITE? NIKKI SIXX WEIGHS IN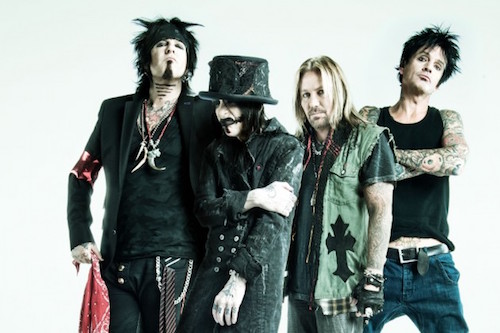 Scott Munro of Classic Rock reports:
Motley Crue are back in the spotlight once again thanks to their upcoming biopic The Dirt.
The film based on their colorful career will premiere on Netflix on March 22nd.
[The band wrote four new songs to accompany the film soundtrack. Listen to
The Dirt (Est. 1981) (feat. Machine Gun Kelly), 
here
.
…Could their brief studio reunion lead to something more permanent?
Speaking exclusively with Classic Rock, Sixx says, "We haven't even had that talk. We've just been wrapped up in the movie. 
Yeah, I miss the guys, and I miss playing with them, and playing that music, but everyone's fairly busy with their own thing. 
That's a whole conversation that we haven't even had at that point. And I don't know if we ever will."
He told Rolling Stone, "Sometimes I look out at my friends, like the guys in Aerosmith and Metallica, and I'm like, 'God damn it, did we retire too soon?
But there will be no one-offs in our future. Maybe we'll just get together and jam in Mick Mars' front room."