GUNS N' ROSES RELEASE SONG "HARD SKOOL"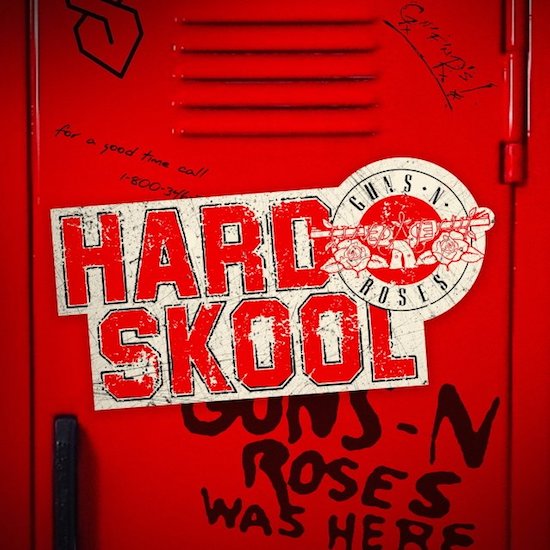 Guns N' Roses has just released a brand new song titled, Hard Skool (listen below), which was originally called Jackie Chan, and recorded during the Chinese Democracy era but was eventually left off the album.
Hard Skool is the second old/new Guns N' Roses song to be released in less than two months. It follows the arrival of Absurd, a reworked version of a previously unreleased track called Silkworms, which came out on August 6th, and can be heard here.
Guns N' Roses is currently out on the road, with special guest Wolfgang Van Halen's band, Mammoth VH, remaining dates are as follows:
September 26 – Baltimore, MD @ Royal Farms Arena
September 29 – Raleigh, NC @ PNC Arena
October 2 – Hollywood, FL @ Hard Rock Live Arena
October 3 – Hollywood, FL @ Hard Rock Live Arena