GUITARIST VIVIAN CAMPBELL SAYS HE WAS "FIRED" FROM DIO'S BAND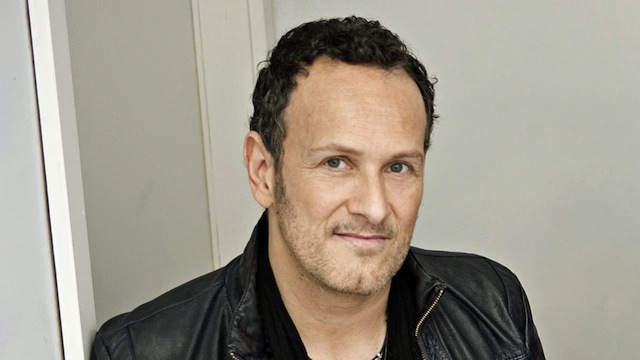 Guitarist Vivian Campbell says Dio needed a "proper" band manager – and not the singer's ex-wife Wendy.
Campbell, who says he was fired by Wendy because he refused to accept a new contract, says the woman was not "musical" enough to understand that the group were a "creative unit" – and they weren't just Ronnie James Dio's "backing band."
He tells All That Shreds, "I would like to make emphasis on the point that I was fired from the band. So many people here 30-something years later people still think that I left Dio, but it was never my intention to leave the band.
The reason I was fired from the band was that I refused to accept a contract that they offered me which was contrary to the original agreement Ronnie had made with Jimmy, Vinny and myself when the band was first formed. Wendy had different ideas for how it was going to be and for me it was a matter of principle and I refused to sign the contract and that's why I was fired."
Campbell has previously spoken out about Wendy – claiming she wanted Dio to be a solo act and thought each band member was replaceable.
He continues, "The original Dio band was a four-piece creative unit and Wendy never understood that. She's not musical. So, Ronnie and I, I think would have been fine. She doesn't know that the sign of a great band is the sum of the parts."
Campbell also says that, despite his occasionally "awkward" relationship with Dio, he'd have worked with him again if Wendy was no longer his manager.
He says, "Hypothetically if somebody else, if Ronnie had a proper manager and not his ex-wife, I would have never been fired from the band and Ronnie and I would've never had an issue. We didn't communicate very well together on a personal level, but on a musical level we worked well together.
Would I have gotten back together with Ronnie? Yes, but Wendy Dio never would have never allowed it to happen if she was involved in his career. Right up until his death she was involved in his career. I'm going to go with 'no' on that."
Campbell's Dio offshoot project Last In Line released a lyric video for their track, Already Dead, last month. They're currently on the road in Europe in support of their debut album, Heavy Crown.
additional source: Classic Rock via teamrock.com