GUITARIST RITCHIE BLACKMORE EXPLAINS WHY HE CHOSE NEW MUSICIANS FOR HIS RAINBOW COMEBACK, SAYS "I PREFER TO DISCOVER NEW MUSICIANS WHO CAN ADD A FRESH APPROACH TO MY MUSIC"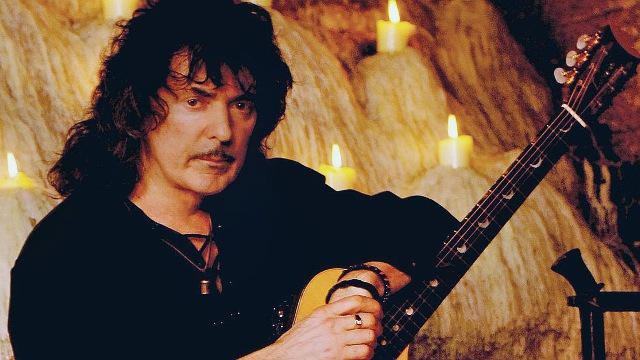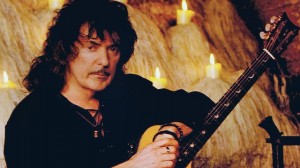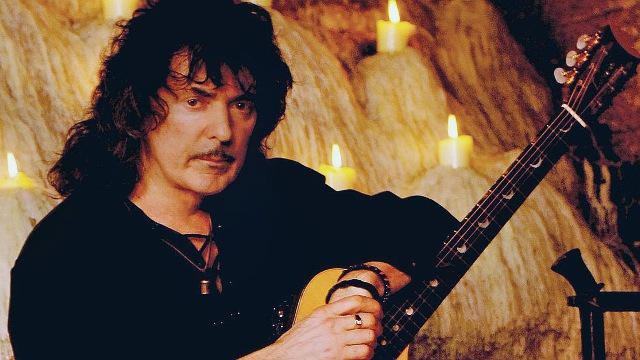 Guitarist Ritchie Blackmore explains to Dutch Magazine, Aardschok, why he decided on lesser known musicians to help him perform Rainbow and Deep Purple classics at three European shows this summer. Blackmore's answers were transcribed by blabbermouth.net.
Blackmore said, "The whole idea was to find good musicians. Of course, there were many familiar names around, but this idea didn't appeal to me. Unlike many others, I prefer to discover new musicians who can add a fresh approach to my music. It's great to present new musicians to the public."
He continued, "The singer Ronnie Romero is complete unknown. He's 34 and I'm sure that he'll have a great career in this scene. He is orginally from Chile, but lives in Spain. Bassist Bob Nouveau is from Connecticut, and Jens is a known and respected keyboard player. It's very easy to work with him, because he's so experienced.
With drummers, I always tend to be very selective. For instance, I do not like to work with showmen. On stage, I need a groove and a lot of these so-called 'famous' drummers often rely more on the show element than on feel. I know many guys who can make their sticks fly and use sixteen bass drums, but who are mediocre when it comes to music. David Keith, however, has a great feel for rhythm."
Regarding the song selection for the upcoming shows, Blackmore said: "The setlist will be Rainbow songs for about 70 percent, including Stargazer, because apparently that's a song everybody wants to hear. About 30 percent will be Deep Purple songs. We will focus on the best-known songs. The Dio era will be a central part of the show, but we will also play songs from the Joe Lynn Turner and Graham Bonnet periods. As far as PURPLE is concerned; we will play the Gillan era but will also play something from the David Coverdale period."
Blackmore also addressed the possibility of further shows being announced if the upcoming dates go well.
He said: "I deliberately chose to only give three concerts, to see if I'm still able to do this. Of course, there have been a lot of attractive offers, especially from Sweden and Finland. However, we must remember that I have already planned a German tour for Blackmore's Night in July. As you know, after I suspended the activities of Rainbow, I became very interested in playing renaissance music. To move back to the electrics from the acoustics won't be easy. I've rarely played rock music in the last years, and before these shows I have to cut my nails short. Because when I play this other music, I need long nails. Five days after the last Rainbow show, there'll already be the first Blackmore's Night show, so it's unclear if I will have enough time to grow my nails back. If it won't work so fast, I have to rely on false plastic nails. I never had this problem before, but I'm glad that I can [do something to] help me out."
He went on to say, "If we enjoy ourselves and the audience gives us a positive vibe back, then I won't rule out the possibility of continuing. However, the second round of dates will probably take place in 2017. But the crucial factor will be the chemistry between the musicians and the audience reaction. These shows will be recorded on video, so that we can release it later on. But my heart will always belong to renaissance music."