METALLICA TO RELEASE LIVE RECORDING "LIBERTE, EGALITE, FRATERNITE, METALLICA!" FOR RECORD STORE DAY, ALBUM HONORS THE VICTIMS OF THE TERRORIST ATTACK AT LE BATACLAN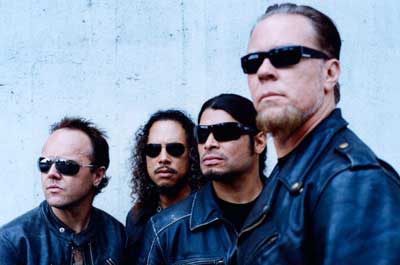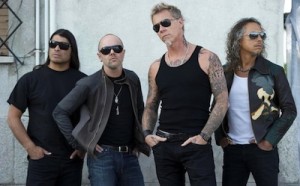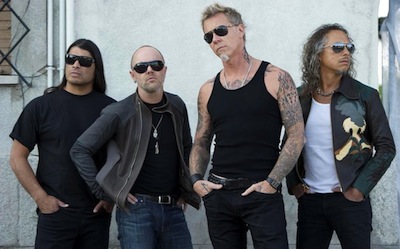 Metallica will commemorate the terrorist attack at France's Bataclan venue with the release of a live album recorded there in 2003.
The charity title is their contribution to this year's Record Store Day, which takes place on April 16th – and they've been named global ambassadors for the event.
Liberte, Egalite, Fraternite, Metallica! was recorded at the Paris club in 2003, 12 years before 89 people were killed as the Eagles Of Death Metal performed there. All proceeds from the release will be donated to the Give For France fund.
Drummer Lars Ulrich says, "Independent record stores are part of Metallica's DNA. They have been pivotal in shaping each one of us into the music fanatics we've all become. We could not be any prouder to be Record Store Day Ambassadors for 2016 – we're looking forward to screaming from every rooftop about everything independent record store and beyond."
Their 2015 offering, a replica of their No Life Til Leather demo cassette, was 2015's biggest-selling RSD item. Find out more on this year's event.
additional source: classicrock.teamrock.com