GUITARIST RICHIE KOTZEN RELEASES VIDEO FOR NEW SINGLE, "VENOM"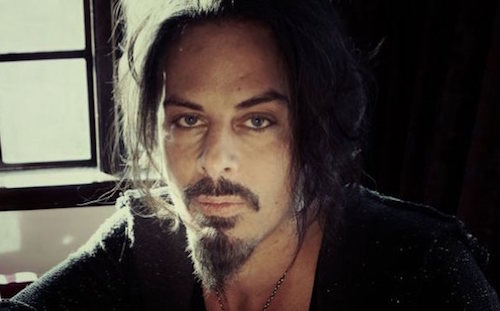 Guitarist/Singer/Songwriter Richie Kotzen (The Winery Dogs, Poison, Mr. Big) has released the official music video for his new single, Venom. Watch it, below.
Kotzen recently spoke with Eddie Trunk, on his SiriusXM show, Trunk Nation, and said was working on material for a possible new solo album. "I think that's what's happening," he said [via blabbermouth.net]. "I just have such a relaxed attitude about it, which I think is kind of good. Only 'cause I have so many records that I've put out — be it with bands or solo or whatever — so I don't feel like I'm under any kind of pressure to have to make a record, 'cause I have enough material that I can keep touring and change the show. Each time I do a tour, I could do a different show. But I do have a couple of new songs, and I have one that I really like that I think would be a great candidate to lead the record with. So I'm gonna make a video for that, and probably hang on to that until I feel like either I have a record, or if I don't, I'll just put out a single."
Kotzen released two singles in 2018 — The Damned  [Dana's note: click on the highlighted song title to listen to the song, which I LOVE!!!] and Riot, which can be viewed below . Both tracks feature his longtime bassist Dylan Wilson and drummer 
In May, Kotzen re-teamed with bassist Billy Sheehan [Talas, David Lee Roth, Mr. Big] and drummer Mike Portnoy [ex-Dream Theater, Avenged Sevenfold, Sons of Apollo] for a month-long American tour with The Winery Dogs.