KISS' TOMMY THAYER DEBUNKS ACE FREHLEY'S CLAIM THAT KISS COULD NOT SELL OUT NYC'S MSG ON THIER "END OF THE ROAD" TOUR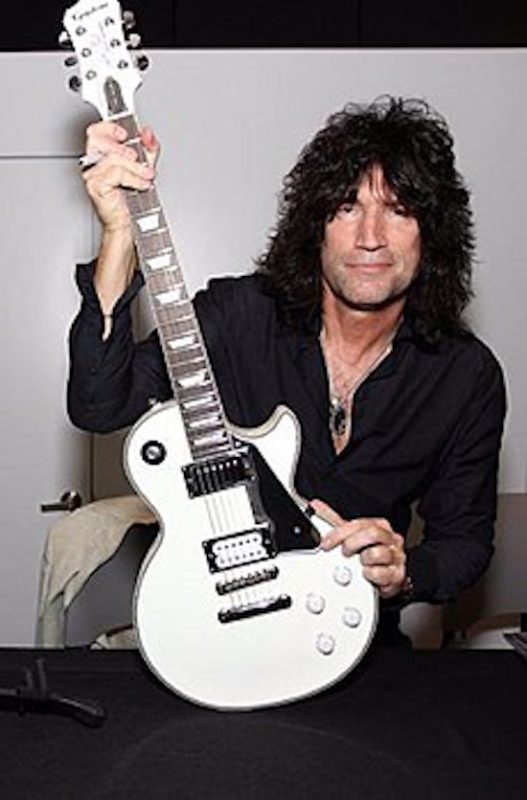 KISS' Tommy Thayer was recently interviewed by 4Sound at the Sweden Rock Festival, where he disputed KISS' original guitarist, Ace Frehley's claim that the band couldn't sell out New York City's Madison Square Garden during the first leg of the band's End Of The Road farewell tour.
Frehley reportedly stated on Oklahoma's KATT Rock 100.5, that it was "a sad commentary" that KISS "didn't sell out Madison Square Garden" when it played at the iconic venue in late March. "When I was in the band, we used to do three nights [at Madison Square Garden].
Thayer countered by saying [via blabbermouth.net], "This tour, the End Of The Road world tour that we're doing, we just did 45 shows in North America [to] over half a million fans," Tommy said. "Most of all of 'em were sold out, including Madison Square Garden [which] was actually sold out. But it's been a great tour."
According to Billboard, KISS's March 27th concert at Madison Square Garden grossed $1.947 million and sold 13,359 tickets. The same venue still holds the record for the band's highest-grossing engagement ever, when they earned $3.3 million over four shows from July 2th5-28th, 1996 during the Alive/Worldwide tour (this was the band's first tour since 1979's Dynasty tour with Frehley and drummer Peter Criss).