RICHIE KOTZEN RELEASES VIDEO FOR NEW SONG "THE DAMNED," APRIL TOUR DATES ANNOUNCED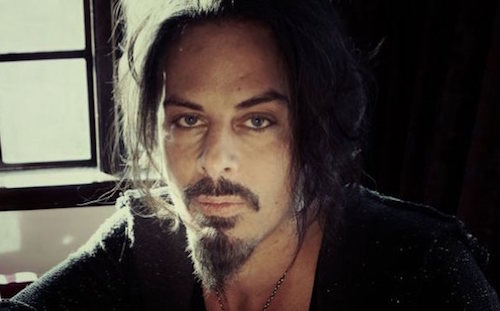 Guitarist, singer, songwriter, Richie Kotzen, has released the official music video for a new song called The Damned. Watch the clip below.
"Now that I'm off the road, I've been writing and recording quite a bit," Kotzen told Guitar Player. "This time around, the main difference is that I'm using my live band [bassist Dylan Wilson and drummer Mike Bennett] in the studio. We have been a live band for about seven years now, but we really have not done much studio recording together. Rather than wait until all the music is recorded and release an album, I decided to release a series of singles. Maybe it will lead to a full album, maybe not."
Kotzen's most recent solo album, Salting Earth, was released on April 14th through his own custom label, Headroom-Inc.
Richie Kotzen tour dates:
April:
3 Rascals Live Moline, IL
5 Reggie's Rock Club Chicago, IL
6 Wentz Concert Hall Naperville, IL
7 The Token Lounge Westland, MI
10 Hard Rock Cafe Pittsburgh, PA
12 Iron Works Buffalo, NY
13 The Rockpile West Toronto, Canada
14 Brass Monkey Ottawa, Canada
16 Rams Head On Stage Annapolis, MD
18 The Ridgefield Playhouse Ridgefield, CT
19 BB KINGS New York, NY
20 HAVANA New Hope, PA
21 Beacon Theater Hopewell, VA
23 City Winery Atlanta, GA
26 Gas Monkey Bar & Grill Dallas, TX
27 Dosey Doe The Woodlands, TX
source: guitarplayer.com