GUITARIST GEORGE LYNCH TELLS EDDIE THERE IS A POSSIBILITY DOKKEN COULD REUNITE AGAIN FOR ADDITIONAL LIVE SHOWS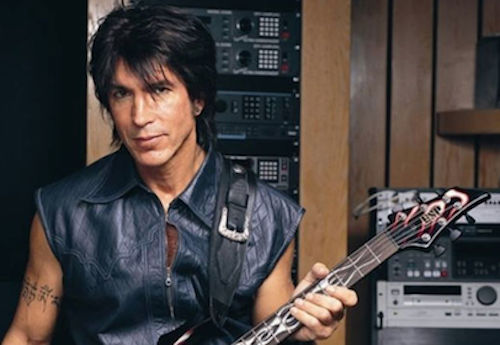 Iconic guitarist George Lynch (Dokken, Lynch Mob, KXM) was a guest on Eddie's Sirius/XM show, Trunk Nation where he revealed that there is a possibility that Dokken will reunite again for additional live appearances.
He tells Eddie, (via blabbermouth.net, "Well, it's never completely out of the question. We are talking about doing something in 2018. I would love for it to happen."'
He added that the band's brief 2016 reunion "went well", but admitted that "it wasn't without its challenges." He explained, "It's an interesting band. And I say 'interesting' in a… My wife's not a great cook. I mean, her food's interesting. I don't wanna insult her. I love her. She's trying hard. But the band definitely has an undeniable thing that people love, and we created some good music, and to see the fans' reaction was really great, and we did good business."
He continued, "I thought it worked on most levels. So I would like to continue to do more shows with the original Dokken."
When pressed about the possible future dates, Lynch said, "Well, I can't talk about it, but there is a little bit of something going on."
A new Dokken concert DVD focusing on the band's reunion tour is tentatively due before the end of the year. It will feature footage from two of the Japanese shows — including Tokyo — as well as the band's very first comeback gig, which was held on September 30th, 2016 at Badlands Pawn Guns Gold And Rock 'N' Roll in Sioux Falls, South Dakota.
In the interim, Lynch can be heard on the forthcoming KMX album, Scatterbrain, due March 17th through Rat Pak records. Listen to the title track here and Breakout here.