METALLICA TO PERFORM WITH LADY GAGA AT THE GRAMMY AWARDS ON FEBRUARY 12TH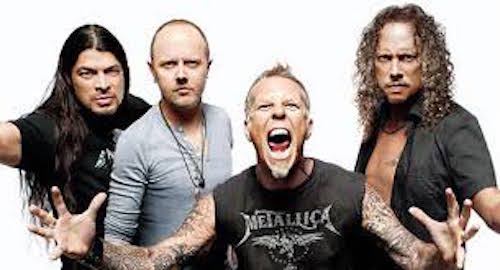 According to a commercial that aired during the Super Bowl, this past Sunday (February 5th), Lady Gaga will be performing with Metallica at the 2017 Grammy Awards.
On January 14th, Metallica teased "something very unique and special" would happen when they announced they would be hitting the Grammy stage again. "It's been three years since we were lucky enough to participate in the awards show when we last performed with world-renowned Chinese concert pianist Lang Lang and we're thrilled to be asked back," the wrote. "We have something very unique and special planned for this celebratory night, so tune in to watch on CBS-TV."
The show's performance roster also includes Beyonce, Katy Perry, The Weeknd, Daft Punk, Adele, Carrie Underwood, Bruno Mars, Keith Urban, Anderson .Paak, A Tribe Called Quest and many others. The Grammy Awards will take place February 12th at the Staples Center in Los Angeles with host James Corden. It will be broadcast live at 8 p.m. EST on CBS.
additional source: Billboard.com