GUITARIST GEORGE LYNCH CONFIRMS THAT HE WAS ASKED TO JOIN STEPHEN PEARCY AND JUAN CROUCIER IN RATT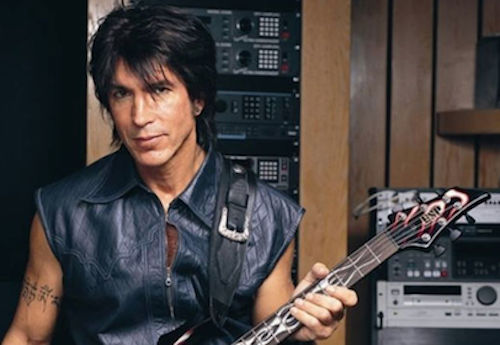 Iconic guitarist George Lynch was a guest on Eddie's SiriusXM show on June 14th. An excerpt from the interview appears below via Blabbermouth.net.
When asked whether the rumors are true that he was asked to join the current touring lineup of Ratt — presumably alongside singer Stephen Pearcy and bassist Juan Croucier for their upcoming shows without Warren DeMartini —Lynch responded, "Mmm-hmm. We just couldn't come to an agreement on it. They haven't called me back. I've been staring at the phone. My wife's like, 'Honey, want to go to bed or eat something?' I'm like, 'I'm waiting for the Ratt phone to ring.' I'm good with it."
Ratt recently announced plans to move forward with Pearcy and Croucier and as as-yet-unrevealed lineup of other musicians. They also revealed some tour dates, which can be viewed, below.
Tour dates:
Jul. 7 – Mulvane, KS – Kanas Star Casino
Jul. 13 – Costa Mesa, CA – Pacific Amp @OC Fair
Jul. 21 – Detroit, MI – Chene Park Amp
Sep. 7 – Hinckley, MN – Grand Casino
Sep. 29 – Las Vegas, NV – Fremont
Oct. 5 – St. Charles, IL – Arcada Theatre
Oct. 6 – Manistee, MI – Little River Casino
Oct. 12 – El Paso, TX – Speaking Rock
Oct. 13 – Dallas, TX – Bomb Factory
Oct. 14 – Corpus Christi, TX – Concrete St
Oct. 17 – Little Rock, AR – Arkansas State Fair
Oct. 25 – Worley, ID – Courdalene Casino