THE NEW BREED OF RATT TO RELAUNCH WITH PEARCY AND CROUCIER, SOME TOUR DATES ANNOUNCED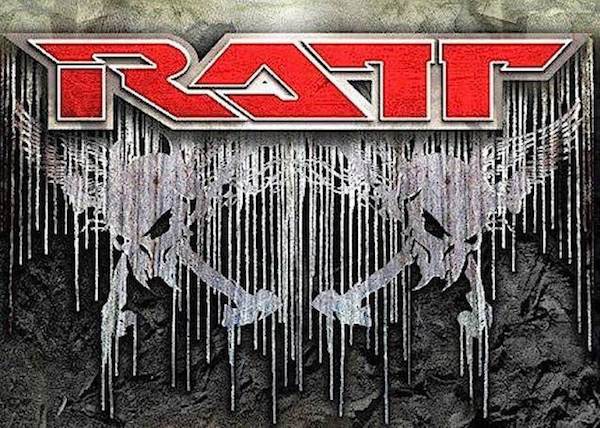 The new breed of Ratt, led by founding members vocalist Stephen Pearcy and bassist Juan Croucier, will relaunch its well-storied hard rock brand this summer with a teaser of tour dates that foreshadow a schedule that will keep the band busy through the end of the year.
While Ratt has evolved over several decades and endured various incarnations, this "new breed" of Ratt promises to bring a renewed energy to the band.
"We have not had an all-original-member lineup since 1991, and sadly with the passing of Robbin Crosby, that chapter is over," said Pearcy. "However, if you still want to see the original band, there are many videos on YouTube and other places for fans to enjoy. That was a great band, but I guarantee that the new breed of Ratt that we put on stage every night will be in your face, energized and fully engaged. Simply put, the band our fans deserve."
The new Ratt promises to deliver a show heavy in the hits from the band's biggest albums which have sold over 20 million copies worldwide. Being one of the original Sunset Strip hard rock bands of the '80s, RATT began its infestation with the quadruple-platinum debut Out of The Cellar. The band continues to grow its global fanbase to this day, as new fans discover Ratt through streaming services like Spotify, songs in movies and new youth-oriented TV shows. The band is planning new tracks for 2019, along with a worldwide tour in support of Out of The Cellar's 30th anniversary.
"Naturally, we are excited for the future of Ratt," declared Croucier. "Our long-term goals are still the same: give the Ratt fans the highest-quality shows possible — period. The evolution of the band has had many twists and turns. We are looking to the future and to the many good times ahead. We are moving forward with — the new breed of Ratt!"
Tour dates:
Jul. 7 – Mulvane, KS – Kanas Star Casino
Jul. 13 – Costa Mesa, CA – Pacific Amp @OC Fair
Jul. 21 – Detroit, MI – Chene Park Amp
Sep. 7 – Hinckley, MN – Grand Casino
Sep. 29 – Las Vegas, NV – Fremont
Oct. 5 – St. Charles, IL – Arcada Theatre
Oct. 6 – Manistee, MI – Little River Casino
Oct. 12 – El Paso, TX – Speaking Rock
Oct. 13 – Dallas, TX – Bomb Factory
Oct. 14 – Corpus Christi, TX – Concrete St
Oct. 17 – Little Rock, AR – Arkansas State Fair
Oct. 25 – Worley, ID – Courdalene Casino