GUITARIST ACE FREHLEY ON A KISS REUNION, "ANYTHING'S POSSIBLE"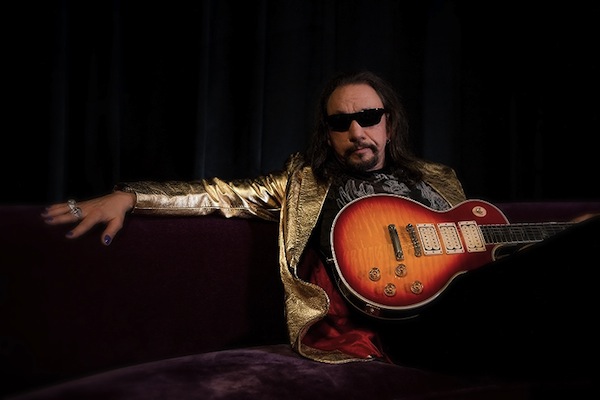 Original KISS guitarist Ace Frehley was a guest on Eddie's Sirius/XM Trunk Nation show on September 16th once discussing the possibility of a KISS reunion.
Frehley said (as per blabbermouth.net), "Anything's possible — I've always said that. That's the first question so many people have asked me over the years: 'Would you ever consider doing a KISS reunion?' I said, 'I never closed the door on anything.' If the money's right and it's presented to me in the right way, anything can happen.
I'm on good terms with Paul [Stanley, guitar/vocals] and Gene [Simmons, bass/vocals], which is nice, because we created something really special in the early '70s that has outlasted so many other bands. And God bless 'em. They're still doing it; I'm still doing it. Peter [Criss, drums] is still around. I'm not quite sure why Peter hadn't toured over the years as much as I have, but it is what it is."
KISS have recently announced dates for their second Las Vegas residency at Zappos Theater at Planet Hollywood. The dates are as follows:
December 2021: 29, 31 
January 2022: 1, 19, 21, 22, 26, 28, 29 
February 2022: 2, 4, 5