FORMER KISS GUITARIST VINNIE VINCENT CELEBRATES HIS BIRTHDAY WITH FANS IN NASHVILLE, TN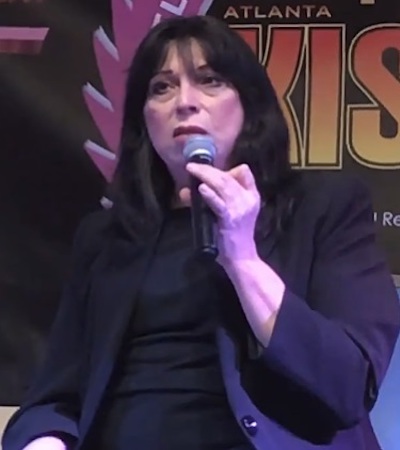 As previously reported, former KISS guitarist Vinnie Vincent was reportedly planning to celebrate his 67th birthday at a private event for select fans in August in Nashville, Tennessee.
According to blabbermouth.net, the event did indeed take place on August 10th at S.I.R. Studios and consisted of "six hours of stories, music, photos and fun."
Several photos from the event have been posted on social media, along with a YouTube video, but the clip has since been taken down. Pictures can be seen below (courtesy of the Rock n Roll Experience with Mike Brunn twitter account).
The official announcement of Vincent's birthday party comes just a month after the cancelation of his performance at the Speedballjamm, which was scheduled to take place on June 7th at the S.I.R. Soundstage in Nashville.