GUITARIST VINNIE VINCENT ALLEGEDLY PLANNING TO CELEBRATE HIS BIRTHDAY WITH FANS IN NASHVILLE, TN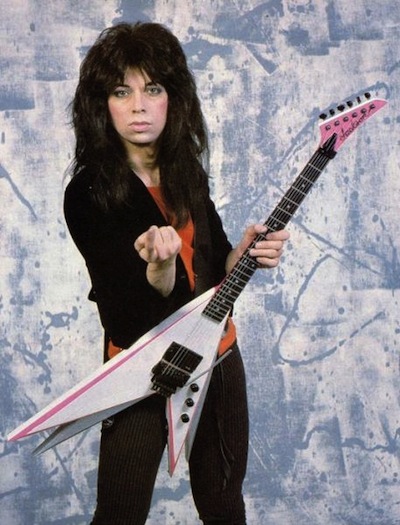 Former KISS guitarist Vinnie Vincent is reportedly planning to celebrate his 67th birthday at a private event for select fans in August in Nashville, Tennessee.
A poster announcing the birthday bash was posted on Vinnie's official web site, along with the following caption: "Vinnie Vincent's Birthday Bash August 10th, 2019 – Nashville, TN. Stay tuned for news and event details."
A message purportedly from Vincent to his fans about the event was posted two weeks ago on Facebook. In the communication, the musician lamented the existence of "relentless Internet bullying mobs of hate-filled lunatics engaged in the systematic witch hunt to sabotage my brand name and reputation" and expressed his desire to "publicly enjoy this ride with the fans whether it's playing, recording or reconnecting with the fans." Vincent went on to say that he was "planning some surprises" at the bash and promised that "it will be a blast."
The official announcement of Vincent's birthday party comes just a month after the cancelation of his performance at the Speedballjamm, which was scheduled to take place on June 7th at the S.I.R. Soundstage in Nashville.