DUE TO ONGOING WRIST ISSUES, TOMMY LEE HAS MISSED SOME MOTLEY CRUE SHOWS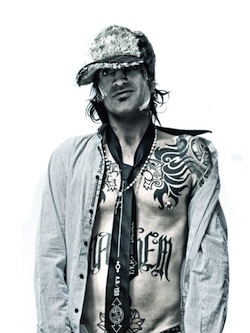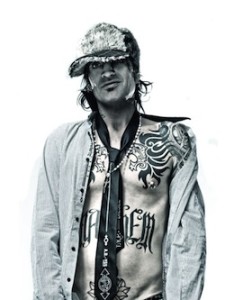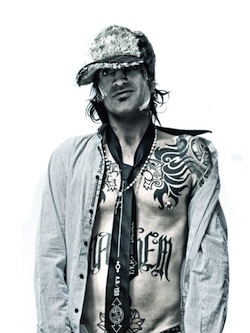 The wrist issues that forced Tommy Lee to sit out of Motley Crue's concert in Buffalo, N.Y, on October 14th) have not been resolved. He also missed October 16th's show in Bridgeport, Ct.
Lee typed out a note, took a picture of it and tweeted it out to his followers. "As some of you may have heard," it began, "I sustained an injury of severe inflammation to my left wrist and was unable to play the other night in Buffalo. I'm so sorry to say that the injury has not improved and it is unlikely I will be able to perform again tonight in Bridgeport. Regardless, the show must go on and Alice Cooper's amazing drummer, Glen Sobel will be filling in for me on drums. I will, however, come on stage to see everyone and also to play the piano with my good hand for the finale on 'Home Sweet Home.' I am told that this injury is temporary and that I will be back on stage very shortly. I'm doing everything in my power to speed up the healing process, I hate not being able to play for you guys!!"
Sobel filled in for Lee on Wednesday after spending that afternoon learning their material. Lee helped out by coaching him through the in-ear monitors and triggering some of the electronics. However, he did not take a ride of the Cruecifly drum roller coaster.
Hopefully, Lee will recover soon because time is running out for the band.
source: ultimateclassicrock.com