DEF LEPPARD RELEASES VIDEO FOR "HYSTERIA,"THE SECOND TRACK FROM UPCOMING ALBUM WITHTHE ROYAL PHILHARMONIC ORCHESTRA,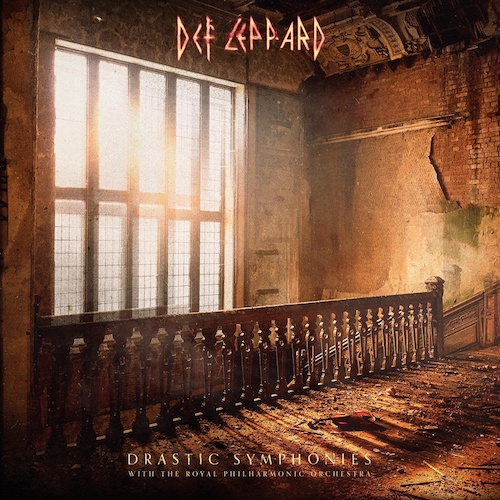 "DRASTIC SYMPHONIES," OUT MAY 19TH
Def Leppard released the video for Hysteria, the second track off of their upcoming album with The Royal Philharmonic Orchestra, Drastic Symphonies. Watch the video below.
The first track from Drastic Symphonies, Animal, was released on March 30th with the official Director's Cut video, watch here. In celebration of the launch of their new album Drastic Symphonies on May 19th, Def Leppard are set to play a show at the historic Leadmill, an 850 seat club in the band's hometown of Sheffield. Net proceeds from the show will go directly to the Music Venue Trust in an effort to help save struggling small venues throughout the UK. Livestream tickets for Def Leppard One Night Only are available to purchase worldwide at Veeps.com.
To read more details about this release and to see Def Leppard's tour itinerary, please click here.