EXTREME CANCEL M3 ROCK FESTIVAL APPEARANCE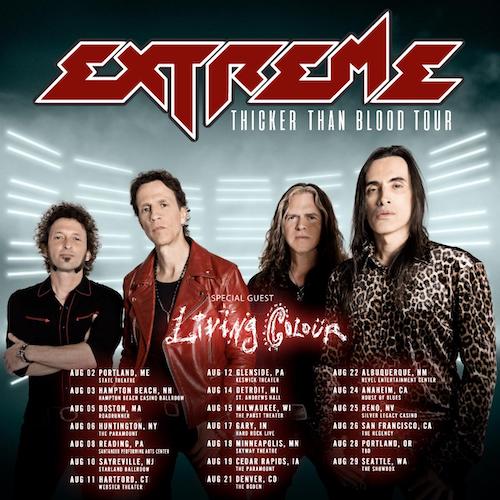 Extreme have been forced to cancel their scheduled performance at M3 Rock Festival in Columbia, MD on May 6th after guitarist Nuno Bettencourt suffered a knee injury, resulting in his inability to perform this weekend.
Bettencourt shares, "I am seriously bummed out that Extreme are unable to perform for everyone at M3 Rock Festival as we've been looking forward to the festival for several months. We apologize for the inconvenience to fans attending the festival. I can't wait to get back on the stage once I'm all mended up."
The band will continue to appear as scheduled for all upcoming dates; their next show is June 2nd at Best of Blues & Rock Festival in Sao Paulo, BR alongside Tom Morello, see all tour dates here.
Extreme will promote their much-anticipated new album SIX (due June 9th via earMUSIC) on the Thicker Than Blood headlining global tour with dates in North America (8/2-29) and Australia (9/6-13) with Living Colour, and Japan (9/17-26). Tickets and VIP soundcheck upgrades are on sale now at extreme-band.com.