DEF LEPPARD RELEASE LYRIC VIDEO FOR "LET'S GO"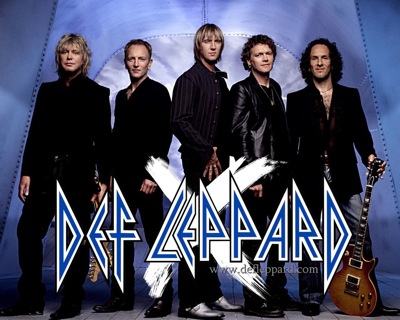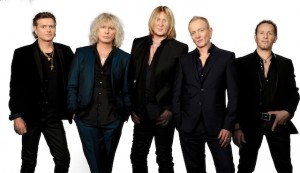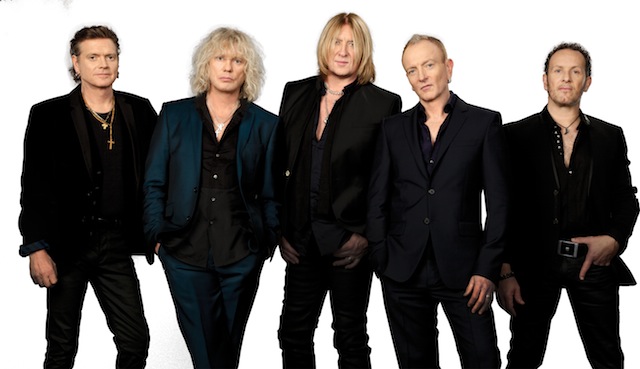 Def Leppard's new self titled album will be released on October 30th through earMUSIC. The band is streaming a lyric video for the song, Let's Go, listen to it below.
The track listing for Def Leppard's self titled album is as follows:
1. Let's Go
2. Dangerous
3. Man Enough
4. We Belong
5. Invincible
6. Sea Of Love
7. Energized
8. All Time High
9. Battle Of My Own
10. Broke 'N' Brokenhearted
11. Forever Young
12. Last Dance
13. Wings Of An Angel
14. Blind Faith
Def Leppard frontman Joe Elliott explained the reasoning behind releasing a self-titled album at this point in the band's career, saying, "It's just called 'Def Leppard' because that's what it sounds like. It doesn't sounds like any one specific era of Def Leppard. It's got everything."
That "everything," Elliott argued, includes bits of Def Leppard's many influences. "You'll listen and you go 'Oh, that sounds like Def Leppard' or you'll go 'That is Leppard, but sounds a bit like Led Zeppelin or Queen but you can hear the AC/DC or the Crosby, Stills and Nash coming through," he predicted. "We have not shied away from anything that's influenced us in our growing up periods of our life. Just because we've made the kind of music we've made doesn't mean to say we don't like all of this other stuff."
In related news, Def Leppard's maiden voyage of their Hysteria On the High Seas will be departing Miami this January 21st-25th. Read more about the excursion, here.